Twerking 'ell! Google BUMPs and grinds way to another app slurp
Chip off the old Flock to push creepy sharing sky high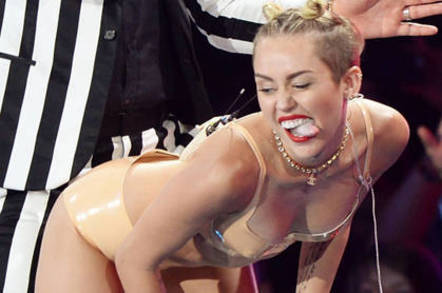 Google has bought mobile app maker Bump – the outfit behind photo-sharing tech Flock – for an undisclosed sum.
A number of reports have said that the acquisition price tag was anything between $30m and $60m, but Google has not confirmed the figure.
Bump CEO David Lieb, who co-founded the company in 2008, said in a blog post:
Our mission at Bump has always been to build the simplest tools for sharing the information you care about with other people and devices.

We strive to create experiences that feel like magic, enabled behind the scene with innovations in math, data processing, and algorithms.

So we couldn't be more thrilled to join Google, a company that shares our belief that the application of computing to difficult problems can fundamentally change the way that we interact with one another and the world.
He added that "for now" the firm's Bump and Flock apps for Apple iPhone and Android devices would "continue to work as they always have".
Lieb thanked investors in Bump – which shares data such as files and photos between devices – including Silicon Valley moneyman and Netscape founder Marc Andreessen.
Google thrives on offering creepy sharing tools to its users. This one could potentially be gulped by Google Glass, Google+ or both products. ®