Box spreads platform over enterprises
Adds metadata, image technology to doc sharing platform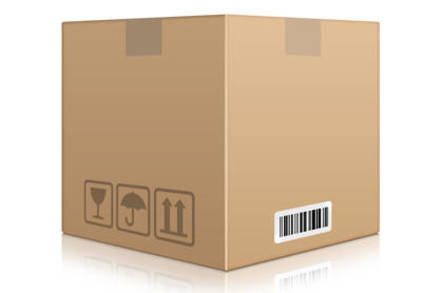 Cloudy document-sharing service Box wants its customers to slather its offering across as much of their data as possible, so the company has upgraded its technology to better embrace mobile devices and enterprise file management.
The upgrades indicate the company's grand ambition to become a central repository and display element of a customer's organization, and were announced at its BoxWorks event in San Francisco on Monday.
"We're moving from an era where information flowed hierarchically through an organization, to more of a world where it's more network-driven," said Box chief Aaron Levie in his keynote speech. "You now have more of a web of relationships with people".
Translation: technology has cut out some middle management in some places, and it's easier to form ad-hoc workgroups using network-enabled technologies.
To that end, the company has developed a new collaborative document application named Notes, as well as two other technologies and a revamped iOS experience.
One new area is the addition of metadata to content uploaded into Box, which will let companies add information in a number of fields to help administrators track and access key data that cannot be contained in a simple filename. Eventually, the company hopes to add automatic metadata classification into the platform, though chief Levie admits that this is likely to be difficult.
"That's the holy grail – automatically categorize or sense what that info is about," said Levie. But Box's tendency to work with various industry verticals such as healthcare or finance means that this will likely be done through partners. "We're never going to be the deepest experts in healthcare, or packaging, or consumer packaged goods," he said.
By adding metadata, Box opens its technology up for services ranging from in-house analytics, to better integration with underlying databases. The company is not saying much about it yet, but it can be considered strategic.
Aside the metadata addition, the company has also put technology to work from its May acquisition of Adobe-killing startup Crocodoc, and can use its HTML5-based technique to let people view bulky files in the browser rather than having to download them.
The company demonstrated loading and scrolling through a massive PDF – the whopping 700-page Sharepoint installation manual – and viewing a slideshow without apparent glitches or slowdowns. It also upgraded its iOS application – as you would expect.
Box employs around 900 people and is widely believed to be planning an IPO. We asked Levie about this, and he said "our goal is to be a longterm independent company," and noted that Box is "paying close attention to" the process of Twitter's IPO. ®