ZTE Open: This dirt-cheap smartphone is a swing and a miss
Hands-on with the $80 Firefox OS mobe
Game over for Firefox OS?
And that's the thing about Mozilla building a smartphone OS based solely on web technologies: we've been there already, and we didn't like it. Remember in 2007 when Steve Jobs told developers that all they needed to build apps for the iPhone was the Safari browser? They all scoffed. Just four months later, Jobs admitted Apple was working on a native app SDK, and the entire industry has been moving that direction ever since.
Smartphone technology has come a long way since those early days, and many modern mobile devices make fine web-browsing terminals. But I'm here to tell you that if you didn't like using web-based apps on an original iPhone in 2007, you won't like using them on a ZTE Open today.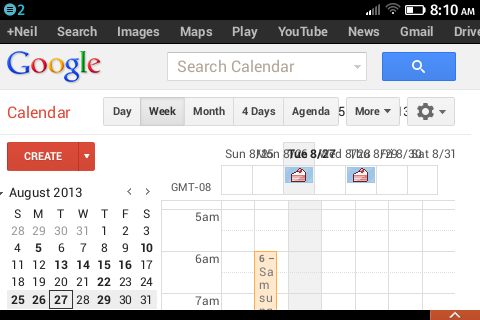 It has an OS named after a web browser, but it's not much fun to visit web pages on the ZTE Open
Firefox OS is further hamstrung by its weak hardware. Using the ZTE Open is a novelty for a while, but firing up an old Android phone you found at the back of a drawer would be, too. In terms of performance and features, the two would be comparable.
I haven't used the Alcatel One Touch Fire – the other Firefox OS phone now being sold through some carriers – but its specs are mostly similar to the ZTE Open's, including the weak processor, limited RAM, and subpar screen. I imagine that it, too, would disappoint anyone who had used another recent smartphone. Only the Geeksphone handsets offer more respectable specs, but the current state of Firefox OS makes them hard to recommend, either.
As much as I support what Mozilla is trying to do conceptually, the bottom line is that working with Firefox OS was just too painful for me. It slowed me down, and the problem wasn't a learning curve but that doing things I'm used to doing on a smartphone was just too difficult on the ZTE Open, and sometimes impossible.
So will phones like this find their audience? It's possible. Admittedly, I, a tech-savvy middle-class consumer living in the US, am not their target market. But in a world awash with Android phones with ever-cheaper price tags, I fear devices like the ZTE Open will be a tough sell to anyone.
Mozilla says Firefox OS is about freedom. For most smartphone users, freedom means the ability to get the job done. In that respect, the ZTE Open comes up short – and if the next generation of Firefox OS phones hopes to win a wider audience, Mozilla definitely has its work cut out for it. ®
Sponsored: Becoming a Pragmatic Security Leader

ZTE Open: This dirt-cheap smartphone is a swing and a miss
The first commercially available Firefox OS phone has its heart in the right place, but it's hampered by weak specs and an OS that's not yet fully baked.
Price:
$80 (£60) direct from ZTE via eBay RRP