Microsoft announces iPad amnesty for fanbois
Hand them in and we'll say no more about it. And heyyy ... have a voucher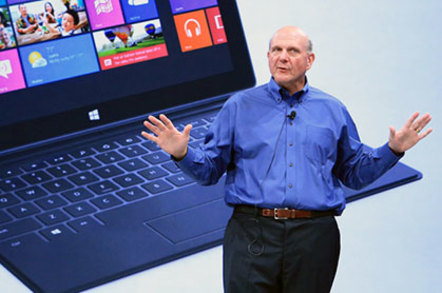 Sick of your iPad and want to swap it for something that's far less desirable? Microsoft wants to help you out.
Redmond has launched a scheme offering a $200 gift card in exchange for a "gently used" iPad 2, 3 or 4. You'll need to give them your charger cable as well and make sure your fondleslab is wiped clean - both on the surface and inside its memory.
Microsoft will be hoping that customers use the dosh to buy a new Surface RT or Pro tablet, perhaps failing to notice the poor reviews it has clocked up.
The offer will only run until October 27, which presumably is when Surface 2 is slated to hit the streets. We do know that Microsoft will launch the latest iteration of this little-loved fondleslab later this month.
British people are not being offered the gift card, so they'll have to stick to their Apple iPad for the time being (which may come as a relief).
Our cousins at The Channel called Surface a "failure" and reported that it accounted for just 0.5 percent of the total tablet shipments in Q2. This equates to 200,000 units in a global market where more than 40 million tablets were flogged.
The Surface Pro starts at $799 and the Surface RT can be found for $349. ®
Sponsored: Beyond the Data Frontier