Intel reveals new Haswell-based Chrome OS kit from old, new partners
Peppy, all-day Chromebooks in time for your holiday shopping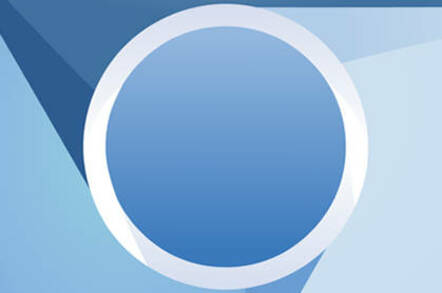 IDF13 Intel has announced that four of its OEM partners will have new devices based on the company's new "Haswell" chips and running Google's browser-based Chrome OS on the market in time for the holiday shopping season.
Or, as Intel software and services headman Doug Fisher described it during his keynote at the Intel Developer Form on Wednesday, "the holiday selling season."
Three of the devices that Fisher unveiled were Chromebooks. One, a 14-inch Chromebook from Chrome OS veteran HP, was built "from the ground up for Chrome," he said. A second, smaller Chromebook from another vet, Acer, he described as having "a slick, light form factor," and the third Chromebook was from Toshiba, which is new to the Chrome OS market. All three, he said, will have an "all-day" battery life of nine hours.
The fourth device was not a laptop, but rather a cute li'l Chromebox not unlike the Samsung Chromebox, from another new member of the Chrome OS party: Asus. "It can be used at home, in a kiosk, call centers, for zero-maintenance management," said Fisher.
The three Chromebooks powered by Haswell chips, he said, "improve battery life by 50 per cent, performance by 15 per cent, and we're greater than 2X the competition in performance."
Fisher said that Intel is working closely with Google on Chrome OS optimizations for Intel chippery. "We're optimizing the kernel," he said. "We're optimizing drivers. We're working in WebKit and [Google's WebKit fork] Blink to optimize that experience – the browser. All aspects of the platform we're optimizing, to ensure that you get the best performance on Intel."
Lest you think that Chrome OS, Chromebooks, and Chromeboxes are niche players in the mobile market, Google's chief of Android, Chrome, and Google Apps Sundar Pichai joined Fisher on the keynote stage to disabuse you of that notion.
"Chrome OS represents a new form of computing," he said. "We are seeing great momentum there. External analysis estimates that they already represent over 25 per cent of the sub-$300 category. They're big in education as well; they're now deployed in over 5,000 schools in the US, which represents over 20 per cent of the school districts."
Fisher contributed to the onstage Intel-Google lovefest, as well. "Our engagement with Google is very broad indeed," he said. "We have well over a thousand engineers working across Android and Chrome to bring these great devices to market."
And should the low prices of the new Haswell-based Chromebooks make them the "hugely disruptive" force in the market that Pichai believes they'll be, Intel may have to rebalance those 1,000 engineers, and task more of them on optimizing for Chrome OS. ®
Bootnote
Although Chrome OS may very well be finding a firm foothold, it has a way to go before catching up to its older brother. As Pichai pointed out, Android just passed one billion device activations globally, and Google is currently activating over 1.5 million new devices each day.
Sponsored: Detecting cyber attacks as a small to medium business