Dyson takes Samsung to court in UK over vacuum cleaner
Brit inventor claims Korean firm 'ripped off' steering system patent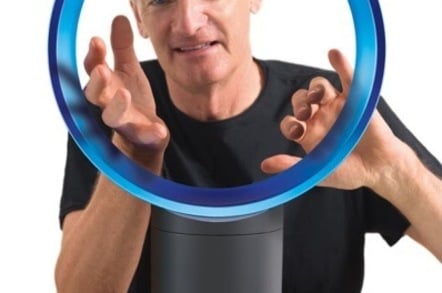 British vacuum cleaner firm Dyson is suing Samsung for "ripping off" one of its inventions for its own Motion Sync hoover.
Dyson claims that the new model, which the South Korean chaebol showed off at the IFA technology show in Berlin last week, infringes on its patent for a steering system for cylinder vacuum cleaners.
"This looks like a cynical rip-off," Sir James Dyson, the firm's founder, told the BBC.
"Samsung has many patent lawyers so I find it hard not to believe that this is a deliberate or utterly reckless infringement of our patent.
"We have been forced to issue proceedings in the English High Court, but I would much rather invest in research to develop new technology than have to sue."
A Samsung spokesperson told The Register in an emailed statement that the Motion Sync was "an outcome of our own extensive research and development".
"We will take all necessary measures, including legal action, to protect our technological innovation against Dyson's groundless claims," they said.
The steering mechanism allows cleaners to spin quickly from one direction to another on the sit and to follow behind whomever's doing the hoovering rather than having to be dragged. Samsung's Motion Sync marketing tagline talks about how the cleaner is "designed to move with you".
"With the new Motion Sync Design, the body of the canister vacuum swivels separately from its wheels, allowing for swifter and more accurate stable motion during sudden turns," the marketing bumpf says.
Samsung and Dyson have clashed in UK courts before. Back in 2009, the electronics giant was ordered to pay Dyson around £600,000 for trying to patent the vacuum cleaner firm's triple-cyclone technology. The High Court ruled that Dyson had already invented and patented the system. ®