Deutsche Telekom: We don't need no steenkin' set tops
Appears to back CloudTV in its searched for virtualised solution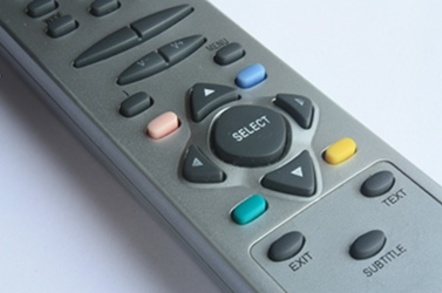 IFA 2013 One of the big pieces of news from the IFA in Berlin came out of Deutsche Telekom's network day, where it showed its progress so far in its search for a set-top-free IPTV world.
Deutsche is one of Europe's leading pay TV players and looks ready to adopt the "cloud" for TV.
It has been looking into what it calls "virtualisation of the set top" since late 2011 and has been testing systems in field trials ever since.
We have guessed before that this type of system, whomever gets the contract for its design, would create a black hole in set-top orders for some time to come. This is especially because the company behind it is a company that is rapidly rising through the ranks of top European pay TV players.
We currently have it ranked about ninth in Europe with between four and five million pay TV homes, across territories as diverse as Germany, Romania, Croatia, Greece, Hungary and Slovakia.
The large majority of these installations are IPTV-based, with a handful based on direct-to-home satellite, and we have Deutsche set to reach some 8 million pay TV homes by 2017. Imagine what impact that such a deal might have on set-top volumes in Europe, if for instance it used something like the ActiveVideo CloudTV system.
In ActiveVideo, the video is rendered with the user interface in the cloud, and looks just like HTML5.0, but it can run on older set tops and smart TVs, which normally might not have the power – or the design – to run a full HTML 5.0 client.
And that's the new fact that appears to have come out, not that ActiveVideo would be bidding for this contract (this had been assumed by many), but that Deutsche Telekom mentions the company by name in its release, and doesn't mention any other.
It isn't say we have chosen this, but it appears to be saying, "we'll use this or something like it," with the likely outcome being a moratorium on set tops for some time to come – across a wide swathe of European IPTV.
The release said:
The primary goal of virtualizing the set-top box is to move the execution of applications to the cloud. From there, they run in a standardized web browser and are transmitted to various devices as a video data stream (H.264/H.265).

The process can be used with HDMI dongles, smart TVs, tablets, PCs and smartphones. With this approach, even older, low-performance devices can present ultra-modern, resource-hungry user interfaces in a fluid manner. The virtual, cloud-based set-top box decouples the user device from the development process, and thus from the life cycle of applications and services. Ultramodern web technologies such as HTML5, CSS3 and WebRTC are used.
Well if this doesn't say loud and clear that ActiveVideo has this one in the bag, we don't know what else would. The way it describes this technology is the way ActiveVideo works and we have to remember that it took successful legal action against none other than Verizon for copying this approach – so it would seem unlikely that Deutsche could get away with using a technology described in this way without paying some kind of homage, direct or indirect, to ActiveVideo.
We know that ActiveVideo has licensed Cisco with its technology and we suspect that other set top makers and pay TV UI suppliers may have also licensed it. So potentially if Deutsche Telekom needs the support of someone larger, they can be found, but the underlying ideas will still have come from ActiveVideo at the very least.
The release goes on to say that tests were successful and acceptance tests with live customers at OTE in Greece were also successful, and that another test will take place in the course of the last quarter of 2013, in Croatia and then DT will move to marketing strategies.
The set top has left the building and there will be grimaces all over Europe at the extent to which this shuts out future deals at the Deutsche subsidiaries, though not half as much as will happen if Liberty Global, goes down this route, as it also threatens to, because that's the largest pay TV operation in Europe, just ahead of Sky.
Copyright © 2013, Faultline
Faultline is published by Rethink Research, a London-based publishing and consulting firm. This weekly newsletter is an assessment of the impact of the week's events in the world of digital media. Faultline is where media meets technology. Subscription details here.