Boffinry breakthrough OF THE DECADE: Teens 'influenced' by friends
Facebook, MySpace, yes, MySpace turn kids into BOOZY ROISTERERS, claim brainiacs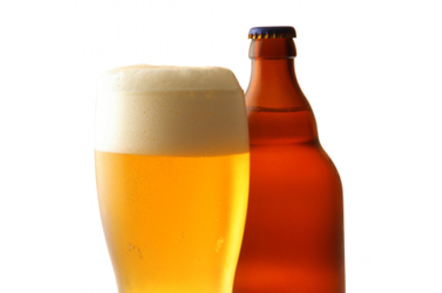 Social networking turns teens into cigarette-smoking, booze-swilling party monsters, researchers have claimed.
Groundbreaking eggheads at the University of Southern California surveyed more than 1,500 high-school students and found that they were more likely to drink or smoke if they saw pictures of their friends doing so.
MySpace users were even more more likely to be big drinkers than Facebook users, it is said.
"Our study shows that adolescents can be influenced by their friends' online pictures to smoke or drink alcohol," said Thomas W Valente, professor of preventive medicine at the USC's Keck School of Medicine. "To our knowledge, this is the first study to apply social network analysis methods to examine how teenagers' activities on online social networking sites influence their smoking and alcohol use."
Valente's team questioned 1,563 10th-grade (year 11) students from El Monte, the ninth largest city in Los Angeles County, between October 2010 and April 2011, asking about their online and offline friendships, the extent of their social media use and how often they smoked or drank.
Although the number of online friends did not affect how likely the teens were to start blazing cheroots and knocking back tequila, the researchers found that teen who looked at pictures of their chums smoking and drinking were more likely to succumb to peer pressure and do the same.
Teens whose best mates were boring teetotallers were more likely to be affected by exposure to pictures of other people having fun.
"The evidence suggests that friends' online behaviours are a viable source of peer influence," said Grace C Huang, who also worked on the study. "This is important to know, given that 95 per cent of 12- to 17-year-olds in the United States access the internet every day, and 80 per cent of those youth use online social networking sites to communicate."
Most of the respondents were 15 years old. In April 2011, almost 30 of the surveyed kids had puffed on a cancer stick and more than half had downed booze at least once.
About one-third of the teens knew at least one person who caroused or smoked. Half of the students used Myspace or Facebook regularly, although Facebook use shot up by 75 per cent during the course study and Myspace use slumped by 13 per cent. Some 20 per cent of the teens knew someone who posted pictures of themselves blazing and boozing.
"Little is known about how social media use affects adolescent health behaviors," said Huang. "Our study suggests that it may be beneficial to teach teens about the harmful effects of posting risky behaviours online and how those displays can hurt their friends."
Yes, that should totally help. Not. ®
The study was published in the latest issue of the Journal of Adolescent Health.