Returning Acronis CEO plans Parallels universe
Serguei Beloussov has backup-as-a-service on the brain, but for how long?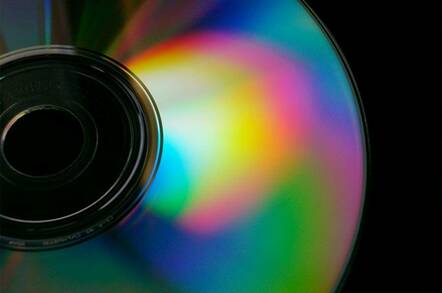 Returned Acronis CEO Serguei Beloussov has extended his planned tenure at the company, in part to ensure it melds technologies from virtualisation player Parallels to create a backup-as-a-service product.
Beloussov founded both Acronis and Parallels, left both to pursue other interests including a pair of venture capital funds, but returned to Acronis earlier this year after hired managers didn't accelerate its growth.
At the time he said his return was permanent. In discussion with The Reg at VMworld last week Beloussov was non-commital on just how long he'll stay in the CEO's chair.
"I am not going to let the company off the tracks any more," he said. "Whether I will stay as a CEO over the long term I do not know."
For now, Beloussov is working to strengthen Acronis' consumer and medium-sized business products. He's also hatched plans to create a backup-and-storage-as-a-service platform for managed service providers and the channel. That product will build on Parallels' cloud products, most of which are aimed at helping data centre operators parcel out virtual machines to their clients. Melding that technology with Acronis business products will, he hopes, result in a new line of business.
Which is not to say the company's existing products go by the wayside. But Beloussov is sharpening Acronis' focus. When he rejoined the company in May 2013, spokespeople told The Reg the company expected to compete in all markets. Beloussov now says he's content to specialise in medium-sized businesses and offer point solutions to enterprises.
"We sell to Japan Finance Corporation and to Deutsche Bank," he said, "but when we sell to Deutsche Bank we don't sell all our products. We just sell end point backup."
Acronis last week released two products – self-service backup and recovery tool Acronis Backup & Recovery for vCloud and medium-business virtual machine backup tool vmProtect – that Beloussov hopes expresses his vision for the company as a solid player for medium business that sometimes satisfies larger companies.
Delivering such products will, Beloussov said, require a "turnaround".
"Imagine the business has a hole of some sort in its centre," he said. "As a founder you naturally feel every detail of this, you feel with your body every angle. As a professional manager you do not – you want to standardise a business into one or other form."
Beloussov's alternative is attention to product detail, process optimisation and careful product differentiation.
"We don't want to compete with CommVault and other vendors, we want to differentiate, find our segments, customer size, verticals and geography, then server our customers well."
If that doesn't work, Beloussov can pay more attention to the material science venture capital fund he's spent the last couple of years overseeing. That fund also has an interest in storage, with one of its funded companies developing a magnetoresistant storage medium many orders of magnitude more dense than current media. ®
Sponsored: Becoming a Pragmatic Security Leader