Hitachi Data Systems says UK boss Ball dropped it
Transformed organisation but missed targets, whisper partners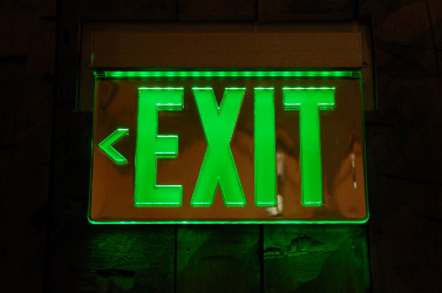 Stephen Ball's relatively brief reign at the top of Hitachi Data Systems UK has come to an end, with company veterans Steve Murphy and Tony Reid baby-sitting the role until a permanent successor is found.
Industry veteran Ball landed at HDS as regional veep and GM in June 2011, and later admitted the firm "lacked teeth" in its channel organisation to take on bigger storage rivals.
This was something he tackled with the recruitment of channel folk including Computacenter storage veteran Neill Burton and Dell UK partner boss Paul Harrison, who is now back at the PC maker.
An HDS spokesman sent us a statement:
"Stephen Ball has decided to leave HDS now that the transformation of the UK&I business has reached key milestones. We thank Stephen for his contribution to HDS over the last two years."
Ball put HDS on the front foot, say channel sources. He created enterprise and mid-market customer "acquisition" teams to hunt new business and merged the managed and professional services operations.
The channel team overarched the entire organisation as HDS tried to make itself more relevant to partners in the storage biz. But some partners told us that despite all this, HDS UK missed sales targets over multiple quarters, and that played a key part in Ball's exit.
HDS confirmed that HDS old-timer Murphy, regional veep for sub-Saharan Africa, will, along with fellow HDS vet Tony Reid – senior director for the UK – assume control of the Blighty operation. Ball was not available to comment. ®