Boffins force Skype to look you in the eye
Look into my eyes, not around the eyes, don't look around my eyes, you're under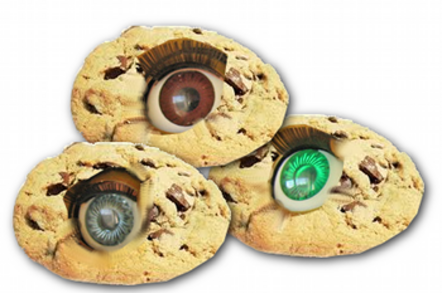 Accurate eye-to-eye contact in a videoconference, a feature of high end systems as well as any phone or tablet with a front-facing camera, is a problem for laptop users, because the camera is almost slightly off-direction from the image.
Hence, as any Skype user knows, there's an unfortunate effect in which people are looking off-centre or at each others' laps.
A group of researchers in Zurich wants to overcome this with a handy software trick designed to correct the "gaze" of people in video chats, without them having to remember to look at the camera.
Outlined here, the prototype software from the Computer Graphics Laboratory at ETH Zurich is based on new-generation cameras (such as have been brought to the market by Microsoft's Kinect), which collect colour and depth information simultaneously.
PhD student Claudia Kuster uses this information in two ways: her software builds a depth map calculated from the image in the video to distinguish a person's face from the rest of the frame, and rotate the face so it appears to be looking at the camera.
While standard Webcams and laptop cameras don't yet have the Kinect's capabilities, the researchers are now working to adapt their system so it can work with current technology. Their ultimate aim is to create a face-rotating Skype plug-in. ®
Sponsored: Webcast: Why you need managed detection and response