Ebook judge: Guilty Apple must hire anti-antitrust watchdog to probe itself
But you won't have to scrap your movies, music and telly contracts, Cupertino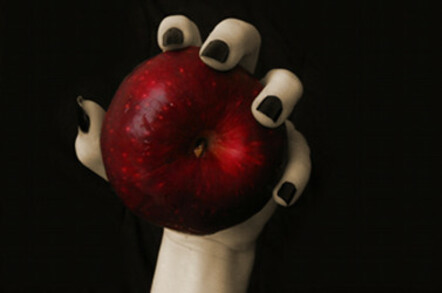 Apple won't have to restrict contracts with suppliers of movies, music and TV shows to iTunes in its ebook price-fixing injunction, a US judge said yesterday.
District Judge Denise Cote said in a court hearing that the final order on Apple, after the company was found guilty of conspiring with publishers to set the price of ebooks, would be narrower than the wide-ranging actions the Department of Justice had suggested – and against which the firm had so vociferously protested.
"I want this injunction to rest as lightly as possible on how Apple runs its business," she said, according to Reuters.
The DoJ wanted conditions set not only on booksellers supplying to Apple's iTunes store, but also on suppliers of other media as well. The department also asked for an external monitor to ensure that Apple didn't slide into bad anticompetitive habits, a provision with which Cote said she planned to agree.
The judge said that the monitor was necessary since the fruity firm had shown that it had failed to learn its lesson with "blatant" violations of antitrust law. The monitor will review Apple's internal compliance procedures and recommend changes as well as overseeing annual anticompetitive law training for employees.
Cote ruled in July that Apple had worked with five major publishers – Hachette, HarperCollins, Macmillan, Penguin and Simon & Schuster – to raise the price of ebooks and break rival Amazon's hold on the market.
She said that she expects to issue the final injunction next week. The trial on damages, which could reach hundreds of millions of dollars, is scheduled for May next year.
Apple maintains that it has broken no laws and is planning to appeal against the verdict. ®
Sponsored: Detecting cyber attacks as a small to medium business