Government intervention unlikely for beleaguered BlackBerry
Canadian minister casts gloom on bailout hopes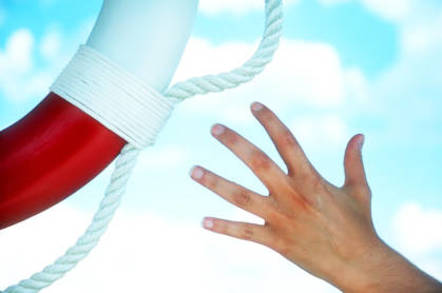 Struggling Canadian smartphone maker BlackBerry shouldn't expect any help from the government, a prominent cabinet minister has indicated.
Although he acknowledged that BlackBerry is having "a hard time" with its latest products, Canadian Minister of Industry James Moore told Bloomberg, "It's for them to engage the market and provide devices and services, platforms, content that the market will receive well."
Shares of Waterloo, Ontario–based BlackBerry have taken a beating in recent months on news that the one-time mobile messaging king's newest BlackBerry 10 OS and devices have sold below expectations.
In early August, rumors emerged that BlackBerry's board was considering a buyout plan that would take the company private, in addition to pondering other options, including joint ventures and partnerships.
If CEO Thorsten Heins & Co. were crossing their fingers that the Canadian government might step in with a US-style bailout, however, those hopes were all but dashed by the Industry Minister's comments on Wednesday.
"This is a Canadian company with a long track record of stirring up innovation and important changes in the products we all use. They employ a great number of Canadians," Moore, a member of Canada's Conservative Party, told Bloomberg. "It's been a source of Canadian pride and we hope that they do well."
Moore's predecessor as Industry Minister, Christian Paradis, echoed Moore's sentiments but similarly gave no indication that the government was inclined to come to BlackBerry's aid. "When you have a national champion like BlackBerry, you hope they remain a national champion," he told Bloomberg in March.
The one scenario in which the government would get involved would be if a foreign company offered to buy BlackBerry, in which case an automatic review process would kick in, for national security reasons. Chinese PC maker Lenovo has expressed some interest in acquiring the Canadian firm.
Barring that, however, the Minister of Industry seems inclined to let battered BlackBerry stand or fall on its own.
"I know that they're facing their challenges and they're adjusting their firm internally in the way that best suits their interests," Moore told Reuters. "And all I can say is, we wish them well, and we're keeping a close eye on the situation." ®
Sponsored: Your Guide to Becoming Truly Data-Driven with Unrivalled Data Analytics Performance