Nokia's PHAB-ULOUS comeback attempt: Huge WinPho 8 mobe rumoured
And whisperings of a Windows RT tablet, too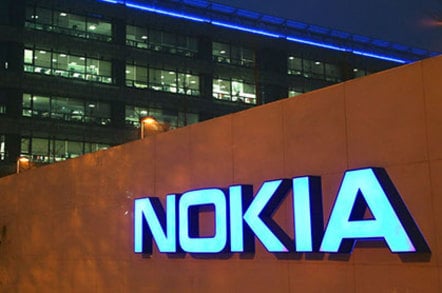 Nokia plans to join the phone-cum-tablet "phablet" craze from next month to add to its Lumia line-up.
Sources whispered to Reuters that the Finnish goliath's engineers have created more than one new device for a launch in late September.
The new kit will include a thin phablet - a phone with a screen more than five inches across - and potentially a tablet, according to online rumours.
The Windows Phone Central blog reckons the phablet will sport a display six inches across with a 1080p resolution, a quad-core processor and a 20Mp camera, and look remarkably like the Lumia 925. The Nokia tablet, it's claimed, will be Windows RT powered.
Nokia is desperately trying to plug up the hole in its bottom line with new phones, hoping to regain some of the market share it lost to rivals Samsung and Apple. But analysts remain unconvinced that the strategy can work while the Finns stick with peddling Microsoft's Windows Phone 8 handsets, which only hold three per cent of the global smartmobe market's interest.
Nokia's remaining strength continues to lie in its cheaper models rather than in high-end mobes, an area where Android and Apple's iOS dominate. ®
Sponsored: Webcast: Why you need managed detection and response