Tech quango coughs £800k to hook your child up to Internet of Things
Sensors, servers and storage split between eight English high schools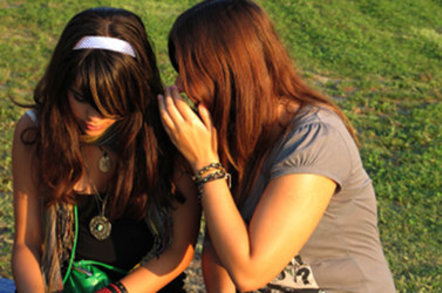 Over the summer term eight UK schools will get £800,000 worth of sensors, servers and cloud to inspire them into learning about and getting interested in the Internet of Things.
The money comes from the Technology Strategy Board, a government quango which prefers to be known as "Innovate UK", and will be spent developing different ways to teach kids how to collect, and collate, information using networked sensors checking air quality, insulation effectiveness and such.
The Internet of Things – where tagged devices are connected up in a network, and communicate with each other – is very much in vogue at the moment, though practical applications for it are still very vague. Networked heart monitors and remote-controlled doorlocks have their problems and it's easy to see the IoT as a collection of technologies looking for a problem to solve – but perhaps kids are best placed to find one.
Not that there's much time left. Scottish schoolchildren are already back at their desks, but fortunately all eight of the selected schools are safely in England.
Much of the £800,000 will be spent with US cloud outfit Xively (part of the LogMeIn empire), who'll create a cloudy platform for logging and sharing the data – sharing is very important and the consortium of companies involved are tasked:
...to identify the mix of incentives required to encourage educators, students and businesses to share certain types of data openly for the first time.
That consortium (which calls itself DISTANCE) includes Intel, and UK data-logging specialists ScienceScope, as well as a handful of university departments and feel-good publisher Explorer HQ.
The project is, apparently, a prelude to a national rollout, taking the Internet of Things into every British school. The UK has a little over 3,000 state-funded secondary schools so they'll want to get the cost down a little before then.
The lucky schools are:
Alder Grange Community, Technology School and Sixth Form School
East Barnet School
North Liverpool Academy
Writhlington School
Radstock Hayesfield Girls' School, Bath
The King's School, Peterborough
The Bluecoat School, Walsall
Bury St Edmunds County Upper School
®
Sponsored: Becoming a Pragmatic Security Leader