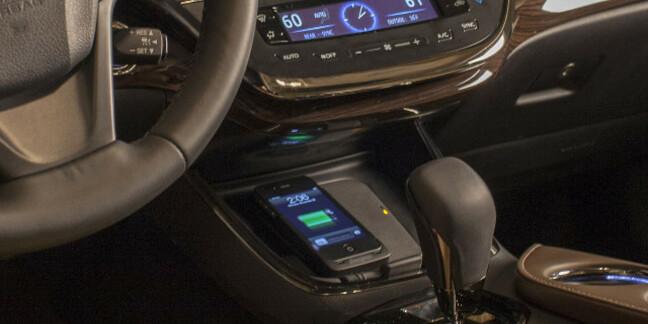 A range of General Motors cars will feature wireless charging next year, but don't expect to charge a Galaxy Nexus or Nokia handset as GM is backing yet another juice-over-the-air standard.
The feature will be built into dashboards from 2014, according to Detroit News. Just place a phone on the pad and it will start charging, but as GM is backing the Power Matters Alliance (PMA) that phone will need an adaptor case or be an as-yet-unannounced model as PMA still lacks support from, er, device makers.
At least PMA has snap-on cases, providing wireless charging for the iPhone and Samsung Galaxy S3. That's one up on the Alliance for Wireless Power (A4WP) which arguably has the most flexible technology but is still at the prototype stage.
The PMA has backing from various power companies, including Duracell, while the A4WP was born of an alliance between Qualcomm and Samsung (the latter having proved a little perfidious on the matter), but manufacturers are firmly backing the Wireless Power Consortium.
The 'Consortium owns the Qi standard embedded in Nokia's phones and the Nexus handsets from Google as well as being promised for Samsung's flagship range real soon now. A Qi charger can be found in the Toyota Avalon, beating PMA to the punch.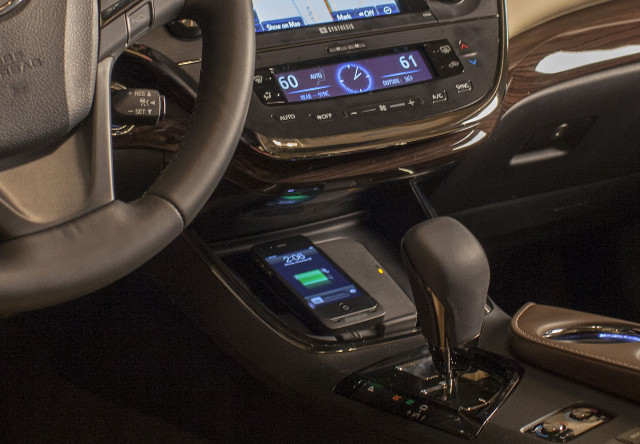 They had to show an iPhone obviously, despite the necessary addition of a case
GM has $5m invested in Powermat, backers of the Power Matters Alliance (PMA) standard for wireless charging, so its commitment isn't entirely surprising, but there's sure to be some confusion when a Nokia owner gets into a GM car and finds out that not all charging pads are made equal.
It's tempting to think the wireless charging battle is over, with Qi taking the crown, but Apple has yet to make any play which could be significant. Certainly there are many coffee shops, furniture manufactures, pubs, and so forth which won't offer the technology until there's a clear winner, and assuming the competing standards don't wipe out what little enthusiasm the public has for the idea anyway. ®
Sponsored: Webcast: Simplify data protection on AWS