Wholesale telco IspONE goes titsup, Kogan mobile going dark
Telstra pulls the plug as ispONE calls in the administrators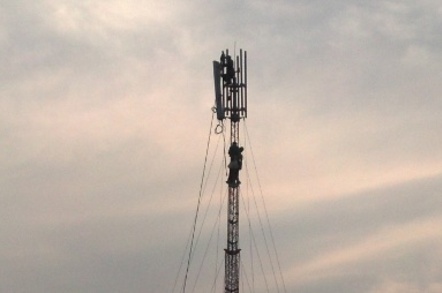 Wholesale telco ISPOne appointed administrators who have cancelled its contract to resell Telstra mobile connections and appointed administrators, leaving some of its wholesale customers without a network connection with which to serve their customers.
ISPOne's been tottering for some time, but has tried to negotiate with Telstra so it can continue its service.
Those negotiations seem to have been fruitless, as a Telstra statement says the telco "has been advised that ispONE has appointed Ferrier Hodgson as a voluntary administrator".
The statement goes on to say that Telstra has no relationship with Kogan Mobile, the mobile phone service offered by mouthy electronics e-tailer Ruslan Kogan, and explains Kogan customers will soon lose service.
Kogan has posted a statement of his own, apologising for the mess, offering refunds and saying that despite "numerous and concerted efforts to persuade Telstra to maintain and support Kogan Mobile's arrangements with Telstra's sole distributor, ispONE, Telstra has advised that it will terminate the 3G Prepaid Mobile services to Kogan Mobile."
Another ispONE customer, ALDI Mobile, has been able to strike a deal with Telstra Wholesaleso. ALDI customers can carry on as usual, but Kogan customers will have to adopt a new plan with another carrier, virtual or actual.
In true telco industry style, the carrion crows are already hopping as close to the corpse of ispONE as they dare – Optus has sent Vulture South a press release about a Kogan-to-Optus migration plan.
IspONE is reportedly buried under over $AUD10m of debt, from which it is unlikely to emerge now that its customers have gone elsewhere.
Kogan's statement expresses fears for the future of mobile virtual network operators, or at least for cheap ones.
That's not a terrible argument: Australia has a history of telcos competing on price and foundering not long afterwards. One.Tel is the most spectacular example of an attempt to buy market share, but Hutchison Telecom's entrance to Australia with the Orange and 3 brands featured years of deep discounting … and balance sheets so ugly the merger with Vodafone became a sensible exit strategy.
Customers of the likes of Amaysim and LiveConnected may therefore be looking over their shoulders just a little today, hoping the demise of ispONE is an isolated incident and not the beginning of an industry shakeout. ®