YouTube Wars: Microsoft cries foul as Windows Phone app pulled again
Claims it shouldn't be forced to use that awful HTML5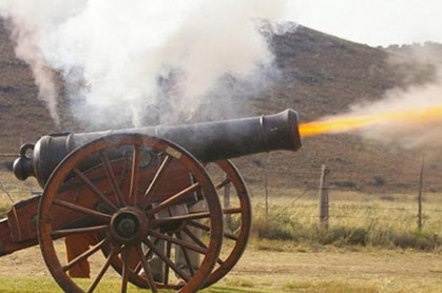 Analysis Microsoft has publicly criticized Google for failing to live up to its commitment to openness, after being told to pull its custom-built YouTube app from the Windows Phone Store for the third time.
YouTube has had a rocky history on the Windows Phone platform. Since early this year, Microsoft's legal team has accused Google of intentionally undermining Windows Phone by blocking Microsoft's access to certain YouTube APIs, resulting in a degraded user experience.
In fact, the earliest version of YouTube for Windows Phone was little more than a repackaged version of the YouTube mobile website. But when Microsoft rewrote its app to more closely resemble the ones on Android and iOS, Google accused it of violating YouTube's terms and conditions and demanded that the app be taken down.
In May, The Reg reported that Microsoft and Google had apparently reached some kind of détente, and that the two companies would work together to iron out the problems with the Windows Phone YouTube app.
The fruits of that collaboration seemed to have arrived on Thursday, when Vulture South spotted a new YouTube app in the Windows Phone Store. Alas, however, it was not to be; a few hours later it was removed, and once again it was at Google's request.
A blog post from Microsoft VP and deputy general counsel David Howard explains the reason:
There was one sticking point in the collaboration. Google asked us to transition our app to a new coding language – HTML5. This was an odd request since neither YouTube's iPhone app nor its Android app are built on HTML5. Nevertheless, we dedicated significant engineering resources to examine the possibility. At the end of the day, experts from both companies recognized that building a YouTube app based on HTML5 would be technically difficult and time consuming, which is why we assume YouTube has not yet made the conversion for its iPhone and Android apps.
Because writing a brand-new YouTube app in HTML5 was taking so long, on Thursday Microsoft went ahead and republished its earlier, non-HTML version of the app – the version that Google said violated its terms and conditions.
Needless to say, since nothing had changed on Microsoft's end, nothing had changed on Google's end, either, and the Chocolate Factory once again asked that the app be removed from the store.
Is Google playing fair?
In fact, Microsoft's claim that the YouTube apps for Android and iOS are written in native code is correct. But those two apps – and only those two apps – are written by Google itself. All third-party YouTube apps are expected to use the HTML5 API, and with the exception of Microsoft's, all of them do – including the apps for BlackBerry, PlayStation, and every smart TV or Blu-Ray player that offers YouTube.
But according to Howard, the fact that there is still no fully functional YouTube app in the Windows Phone store after all this time is proof that there never will be one, as long as Google has its way:
It seems to us that Google's reasons for blocking our app are manufactured so that we can't give our users the same experience Android and iPhone users are getting. The roadblocks Google has set up are impossible to overcome, and they know it.
In his post, Howard reiterated Microsoft's previous claim that the Windows Phone YouTube app can't meet Google's requirements because Google isn't providing Microsoft with the same metadata it makes available on other platforms.
He also claimed that Google has trumped up other reasons for blocking the app, such as saying that Microsoft's branding isn't prominent enough, and that the app offers an inferior user experience (while Microsoft argues that the latter is entirely Google's own fault).
El Reg asked Google for its take on Microsoft's claims but it declined to address them point by point, offering only the following statement:
We're committed to providing users and creators with a great and consistent YouTube experience across devices, and we've been working with Microsoft to build a fully featured YouTube for Windows Phone app, based on HTML5. Unfortunately, Microsoft has not made the browser upgrades necessary to enable a fully-featured YouTube experience, and has instead re-released a YouTube app that violates our Terms of Service. It has been disabled. We value our broad developer community and therefore ask everyone to adhere to the same guidelines.
Reading between the lines, we can't help but suspect that there's probably more to all of this than just being able to play cat videos on Windows Phone.
David Howard's title is one clue. He's actually Microsoft's VP and deputy general counsel for litigation and antitrust. And in fact he mentions in his blog post that "antitrust enforcers have launched investigations against Google" – investigations, we should add, that have been prompted by Microsoft.
Here at Vulture Annex, it certainly starts to look as though all of this hullaballoo over one little smartphone app is really just a proxy for a larger battle being waged between two of the tech industry's largest companies. Unfortunately, it seems Windows Phone users are the ones left caught in the crossfire. ®
Sponsored: Webcast: Build the next generation of your business in the public cloud