Department of Interior dishes out $10bn for cloudy IT
Amazon Web Services lurks in background while IBM crows of its fortune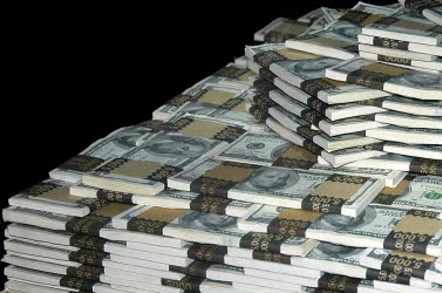 The Department of Interior has announced a multi-billion dollar cloud procurement round that will see the land management organization shell out a maximum of $10bn across contracts with 10 major IT vendors.
The pork barrels IT contracts were announced by the organization on Wednesday, and will see Aquilent, AT&T, Autonomic Resources, CGI, IBM, GTRI, Lockheed Martin, Smartronix, Verizon, and Unisys all get a "indefinite delivery indefinite quantity" (IDIQ) contract with a maximum value of $1bn each. An IDIQ can consist of multiple separate jobs over an unspecifed period, but cannot exceed its funding ceiling.
"This is a change we've been eager to make for a while," deputy assistant secretary for technology, information, and business services Andrew Jackson wrote. "We're expecting significant reductions in hardware, software, and operations costs to the taxpayer."
The department switched all of its email and collaboration services to Google Apps for Government in May 2012, and is now pushing into data center infrastructure itself.
"Our first project under these contracts is for SAP application hosting," Jackson wrote. "Additional services will include virtual machines, storage, database hosting, secure file transfers, Web hosting, as well as development and test environments. These contracts will not only allow us to move these apps to the cloud, but move them in a well-planned, methodical way."
The procurement round had been delayed by Savvis CenturyLink lodging a protest over the procurement round, though this was subsequently dismissed.
IBM put out a press release on Thursday trumpeting its success in becoming one of the ten selected vendors. The company's "SmartCloud" technology will be offered up to the department, and it will incorporate recently-acquired SoftLayer tech as well as OpenStack.
We imagine Big Blue was still sore about the the CIA's decision to choose Amazon over IBM's technology for a $600m cloud contract, and was looking to get some beneficial cloud press.
But that doesn't stop Amazon looming in the background of this procurement round, because Bezos & Co.'s cloud platform underpins the IT services likely to be offered by five of the 10 vendors.
Aquilent relies on the Amazon Web Services "GovCloud" infrastructure for its government hosting products, Smartronix is "a pioneer in developing large scale solutions on Amazon Web Services" according to Amazon, Unisys taps the AWS cloud for the processing of video captured by its surveillance tech, Autonomic Resources operates an "arcp" cloud platform that can push data into both AWS and Microsoft Cloud Services, and though Lockheed Martin does not explicitly mention AWS as being a component of its IT services, the company requests Amazon Web Services experience as a core competency for many of its database administrators.
None of the companies responded to our requests for further information on their use of AWS. ®