AOL boss: Soz about that 'Abel, you're fired!' Patch showdown
Camera-toting creative exec still stays sacked, though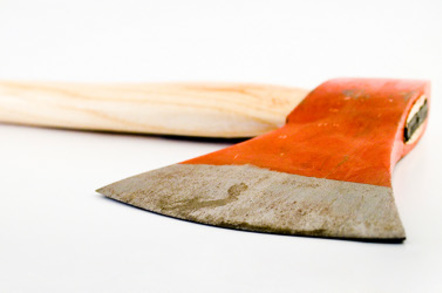 AOL boss Tim Armstrong has apologised for publicly humiliating the ailing company's former hyperlocal network creative director, after he sacked the exec during a tense conference call with employees about the fate of local news platform Patch.
The whole exchange was recorded, presumably by another disgruntled member of staff, who captured the moment when Armstrong told Abel Lenz to put down his video camera before immediately saying the words oft uttered by Apprentice star Lord Alan Sugar: "You're fired!"
AOL's chief has now written to his employees, according to a memo seen by All Things Digital, to apologise for his "mistake" last Friday.
It was an emotional response at the start of a difficult discussion dealing with many people's careers and livelihoods. I am the CEO and leader of the organisation, and I take that responsibility seriously. We talk a lot about accountability and I am accountable for the way I handled the situation, and at a human level it was unfair to Abel. I've communicated to him directly and apologised for the way the matter was handled at the meeting.
However, the exec will not be reinstated by AOL's chief axeman.
Armstrong chillingly noted that Lenz had been warned once before "not to record a confidential meeting".
It's expected that up to 500 of Patch's 1,100 employees face being sacked from AOL as the company attempts to restructure the unit, which is failing to turn into a profitable business for the one-time internet giant. ®