Tier 3 debuts DIY cloud networks
Network administration with a robot touch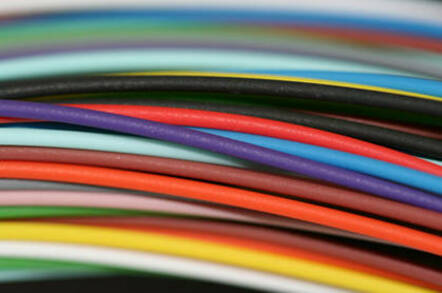 Cloud operator Tier 3 has added reconfigurable networking to its cloud technology in an attempt to make it easier for resellers to massage the tech to suit their needs.
The company announced the upgrades on Wednesday. They see Tier 3 implement self-service networking capabilities for its ESX-based cloud that will let customers and resellers create and manage load balancers, virtual LANS, site-to-site VPNs, and custom IP ports for edge firewalls – and all without having to contact the company's network operations centre.
This upgrade is designed to give Tier 3 customers greater reconfigurability for their networks and follows the introduction of a global object store based on the well-thought-of Riak CS technology.
"What we've spent a lot of time doing is trying to raise the bar on self service," Jared Ruckel, Tier 3's director of product marketing, says.
Though Tier 3's press materials bill it as a "leading public cloud," it is rather slight: the company has some 30TB of RAM capacity spread across an undisclosed quantity of Dell servers in 9 colocation facilities spread across North America and Western Europe. Some napkin math tells us then that the company can have between a couple of thousand wimpy servers down to as few as 60 hulking brutes across the world. Amazon Web Services it ain't.
But what the company lacks in size it is hoping to make up for in ingenuity. By selling a full cloud stack to resellers, the company can give organizations some tech they can label as their own and sell on. This is a similar technology to the route taken by OnApp with its own cloud tech.
With the network tech, the company is allowing its resellers greater flexibility in how they deliver IT to customers, and giving customers reconfigurable networks without the need to go via a helpdesk.
Though the company is built on top of VMware, it does not use VMware's software-defined networking "Nicira" technology to deliver this service.
"NSX (VMware Nicira) is something that we are currently looking into. Because this is still a young technology and our focus on enterprise grade at scale we are taking it slow as networking is something that should be very resilient and stable. Our platform is very pluggable for integrating with something like NSX or using current technologies we use today to build a global platform," the company's CTO Jared Wray told El Reg via email.
We understand that Tier 3 had concerns about becoming an all-VMware shop, and believes if it is to make some cloud coin it needs to maintain some technology independence – hence its homebrew networking update. ®