Facebook reassures adland: We've got s**tloads of users
Zuck's crew reminds its chums about lovely bums that, um, used to be on chairs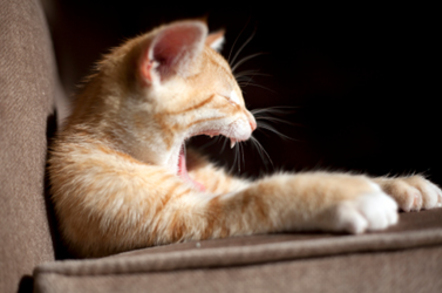 Facebook has been defending its user metrics after some recent market reports unfavourably suggested that fatigue had set in for some of the 1.15 billion folk accessing the free content ad network.
A representative at the company emailed its advertising partners – Facebook's real customers – with some smelly old stats from December to reassure them that user engagement was, er, "continuing" to look healthy.
The Mark Zuckerberg-run outfit said that it had 101 million "daily" active US mobile users at last count. During the same month, Facebook said it had 142 million active mobile visitors altogether in the US.
As for the web-based version of Facebook, it pulled in 128 million active daily users in the US and 179 million monthly active users in that month.
The company, which considers the UK to be a very important market, also offered a breakdown of user engagement in Blighty in December of last year.
It said that its daily mobile active users in the UK then stood at 20 million, while Facebook's daily web users in Blighty had reached 24 million.
In total, Zuck's crew reported that 26 million people had accessed Facebook at least once during the month of December on a mobile device.
To put all of this into perspective, the UK population currently stands at 62.7 million. For Zuck and his ad chums, that's an awful lot of bums on chairs.
The company has yet to respond to El Reg's request for some more up-to-date stats, which is hardly surprisingly given how the numbers are historically sluggish at this time of year. ®