Chipzilla Atomises fondleslabs with new reference designs
Chipzilla targeting educators with 7" and 10" models and didactic app pack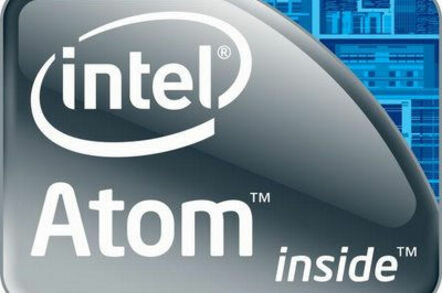 Intel has released reference designs for 7" and 10" Android tablets, based on the Atom chips.
In the 7" form factor, Intel's design calls for an Atom Z2420 CPU processor running at 1.2 GHz, using Android 4.0 (Ice Cream Sandwich). The system config would include 1 GB of memory and 8 GB of multimedia card storage. For I/O, Intel is stipulating USB 2.0 and micro SD, and cameras should be 2 Mbps (rear facing) and 0.3 Mbps (front facing).
The Jelly Bean-based 10"-spec uses the Atom 2460 at 1.6 GHz, ups the storage spec to 16 GB, but only stipulates USB for I/O.
The 7" design specifies more sensors than the 10": both will have a light sensor and an accelerometer, but the 7" also stipulates GPS and an electronic compass. Both call for WiFi up to 802.11n, but in the 7" BlueTooth is an optional inclusion.
Software listed in the reference designs includes Kno textbooks, Intel's Education Resources suite including access to content from the Kahn Academy (because it's always better if you can wrap free stuff in some kind of brand), the British Council, Intel Teach and Intel Transforming Learning.
The software suite will also include image and video organisation and editing tools, art software, lab software, and classroom management, as well as security from MacAfee and Chipzilla.
The release of the reference designs is obviously another tactic to get makers of mobile machines interested in Atom, a product they've mostly ignored today because its previous incarnations couldn't match ARM-derived rivals for power consumption. Now that Intel's given Atom a thorough working over, it's trying to give kit-makers every possible reason to use the CPU.
Handset-makers have not rushed to do so, but with the likes of India contemplating one-fondleslab-per-student programs, these reference designs give Chipzilla another way to target volume buyers of its silicon.
The reference designs can be yours, here. ®