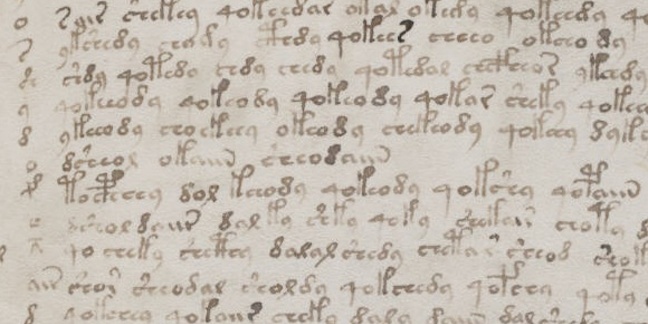 British author HM Forsyth was working on a book in the British Library last week when he needed to read Shakespeare's Hamlet, so he did what anyone would do these days: he Googled it, safe in the knowledge that MIT has put the Bard's entire output online.
And that's when something nasty happened: The Library's WiFi denied him access to the play because it was deemed too violent for the gentle folk who uses its networks.
Forsyth felt blocking Hamlet was a fine example of how conscience doth make cowards of us all, determined it best not to endure the the slings and arrows of outrageous fortune and instead decided to take arms against a sea of troubles by approaching Library staff to ask what was going on. The woman he spoke to had no idea what was going on and doth protest too much.
Feeling something was rotten in the state of Denmark and that madness in great ones must not unwatched go, Forsyth fired off what he's described as "an angry e-mail". He also penned the blog post we've linked to above and hit Twitter to publicise it.
The Library quickly responded, on Twitter, that it has fixed its filters so The Bard is no longer barred.
@Inkyfool Not any more! We've made adjustments to the filtering software :)

— BL Reference Service (@BL_Ref_Services) August 7, 2013
Forsyth's now rather happier that Shakespeare, who has been described in the Twitter stream flowing from his original posts as "an important British author", is now available over the Library's WiFi.
Here at The Reg, we think Forsyth's actions recall another Hamlet quote:
"This above all: to thine own self be true
And it must follow, as the night the day
Thou canst not then be false to any man."
®
Sponsored: Webcast: Ransomware has gone nuclear