Rejoice, Australia: A dream tech workforce is coming ... in 2030!
New Digital Technologies curriculum scores four per cent of class time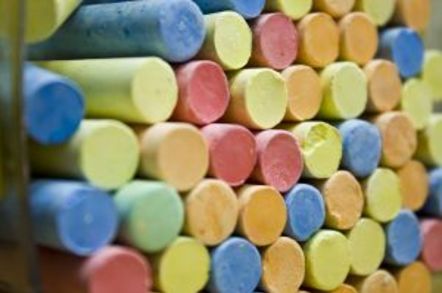 The good news first: there's light at the end of the tunnel for Australia's "we can never find the skilled staff we need" technology sector. And now for the bad news: the end of the tunnel is the year 2030.
Vulture South offers that date as we continue to explore the new Digital Technologies curriculum being developed by the Australian Curriculum Assessment and Reporting Authority (ACARA). The curriculum is expected to be signed off towards the end of this year which means schools will soon have an outline of how they can teach computational thinking and even agile development to kids.
That year nine and ten kids will be exposed to agile is good news for industry. Shame, then, that those workers won't emerge for years.
To understand why, consider that Sydney University's Faculty of Arts and Social Sciences, which runs its teaching degrees, has told us that incorporating a new subject into those degrees requires "up to 18 months" of work. Let's assume that the curriculum is signed off this year and that Sydney University and its brethren around Australia leap into action creating new courses for their student teachers. If all goes to plan, they'll be completed in 2015, ready for deployment to student teachers in 2016.
Many teachers enter the profession after one-year Diplomas of Education, so we can assume those who enrol in such courses in 2016 will be ready to teach Digital Technologies from 2017. A child starting school in that year will finish year 12 in 2029. If they don't go on to tertiary study, the first cohort of Australian kids to complete the Digital Technologies curriculum is therefore 17 years away from the workforce. If we want to be kind, we could say they are 15 years from the workforce, because the curriculum only goes until year 10. If we want to be unkind, we could add three years by assuming most technical jobs will require a degree and say the bold new initiative of a national digital technologies curriculum will bear fruit in 2033!
It's also worth pondering just how skilled those emerging workers will be. As we've reported before, teachers feel the new Digital Technologies curriculum will be hard to teach. We've also learned, thanks to page nine of this (PDF) ACARA document, that Digital Technologies has been assigned no more than eight per cent of classroom time, and it shares even that amount with the broader "Design and Technologies" subject.
Educators The Reg has spoken with don't think that's a massive problem: modern teaching methods don't isolate learning areas into discrete lessons. So there's every chance a lesson on computational thinking will be used in other subjects. And over the 11 years of schooling covered by the curriculum there will be hundreds of hours of Digital Technologies studies. All those hours may not be enough to produce functional programmers, but should mean it is easier for students to get serious about computing studies in Years 11 and 12. Some critics feel the current draft curriculum may struggle to get kids taking the next step into tertiary studies, but with the first wave of kids to face that hurdle at least a decade away there's time to sort that out.
There's also some good news in the form of emerging efforts to get resources into teachers' hands before teaching degrees get up to speed with the new curriculum. Tony Brandenberg, President of the Australian Council for Computers in Education, told The Reg the Council recently approved $30,000 to be spent on developing resources to help teachers deliver lessons in the new curriculum.
A Google representative has told us the Chocolate Factory has "a few ideas for how we can help get teachers up and running with the curriculum". We've been promised Google "will share them with you when they're ready!"
It's also worth noting that some elements of the draft curriculum are also already covered by the ACMA's Cybersmart program, which offers plenty of resources for teachers.
Those resources will mean that teachers can quickly get started on parts of the Digital Technologies curriculum, so kids should be getting more of its goodness in coming years.
But it's 17 long years before kids with a complete Digital Technologies education will finish year 12, and what industry will need by then is anyone's guess. ®
Sponsored: Detecting cyber attacks as a small to medium business