Apple trademark filing may provide peek into iTunes Radio capability
Does 'Live Listen' herald concert streaming?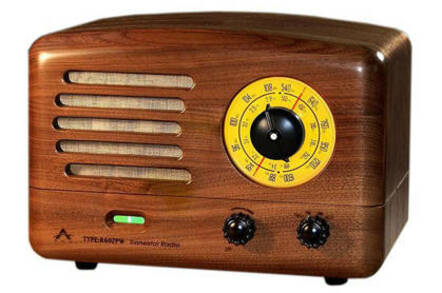 Apple has filed an application with the US Patent and Trademark office for a trademark on the term "Live Listen", perhaps providing a hint about a capability of the iTunes Radio feature in the soon-to-be-released iOS 7.
The trademark application was filed on August 7 and published on Monday morning by the USPTO. It requests coverage under two international classes, Class 010, which covers "Hearing aids; assistive listening device for the hearing impaired," and Class 009, which covers a veritable laundry list of digital devices and accessories:
Computers; computer peripheral devices; handheld mobile digital electronic devices capable of providing access to the Internet and for the sending, receiving, and storing of telephone calls, faxes, electronic mail, and other digital data; sound recording and reproducing apparatus; radio transmitters, and receivers; audio amplifiers; audio receivers; earphones, headphones; audio speakers; microphones; audio components and accessories; wireless communication devices for voice, data or image transmission; computer software; electrical and electronic connectors, couplers, wires, cables, chargers, docks, docking stations, interfaces, adapters, accessories, parts, and fittings for all of the aforesaid goods; covers
On September 10, Apple is widely expected to host an event introducing its next iPhone, equally widely assumed to be called the iPhone 5S. If so, the release of iOS 7 would logically accompany such an introduction.
One element of Apple's upcoming iDevice operating system will be the iTunes Radio feature of the iOS 7 Music app, which Apple's SVP for internet software and services Eddy Cue described as "an amazing way to discover new music" at the iOS 7 rollout this June.
iTunes Radio will allow iOS 7 users – US-only, at launch – to sign up for their choices among "hundreds" of genre-based channels, or to create their own channels by choosing an artist, song, or genre from their iTunes music collection or from something they discover in iTunes Radio, and have the app create a station based on that seed.
Live Listen certainly sounds as if it may be an element of the iTunes Radio service – but, of course, we can only speculate as to what it may entail. One such unsupported guess that comes to mind would be the ability for iTunes Radio to stream live concerts, either free of charge as a promotion for the band or artist performing, or for a fee that would be shared between the performers and Apple at its standard 30 per cent cut.
Or, of course, Live Listen could have absolutely nothing whatsoever to do with iTunes Radio; for all we know it's an Accessibility feature that focuses more on Class 010 than Class 009.
But blind-guess speculation is a longstanding tradition in advance of Apple announcements – it's a generally successful strategy of Apple's marketing methodology. ®
Bootnote
In their filing, Apple lists a trademark-application filing in Trindad and Tobago to assert a "a valid claim of priority" for the USPTO filing. Unfortunately, that country doesn't offer a searchable online database for trademark applications – you must go to the Ministry of Legal Affairs at the Intellectual Property Office in Port of Spain, Trinidad, to search in person.
Should you be a Reg reader in Port of Spain who has some time on your hands, may we kindly request that you visit the 3rd Floor of the Registration House, 72-74 South Quay, ask to see application 46445, filed on February 7 of this year, and let us know what you find? Thanks.
Sponsored: Becoming a Pragmatic Security Leader