US Department of Defense throws lifeline to beleaguered BlackBerry
Will it help Waterloo's sagging fortunes that their new BFF is heavily armed?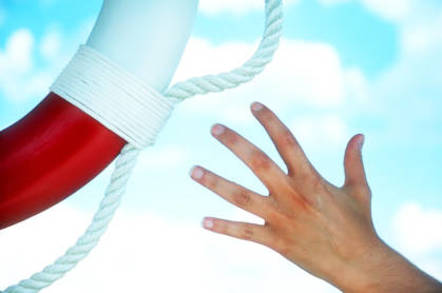 BlackBerry has received certification to be used on US Department of Defense networks, the first Mobile Device Management (MDM) provider to be so certified.
"With foreign entities – governmental and criminal – ramping up attacks on electronic communications and information systems, BlackBerry provides government agencies with a proven partner that follows top-to-bottom security protocols," said BlackBerry Security Group SVP Scott Totzke in a statement anouncing what's known in the acronymious DoD as an Authority to Operate (ATO) certification.
The ATO was granted by the DoD's Defense Information System Agency (DISA), and specifically allows the touchscreen BlackBerry Z10 and keyboard-equipped Q10 to be used in concert with BlackBerry's MDM service, BlackBerry Enterprise Service 10 (BES 10).
Or, to put it in defense-speak, "The DoD DISA's ATO greenlights the Z10 and Q10 using BES 10 MDM on DoD networks," says BSG SVP in hope of a DoD RFP.
The ATO certification isn't the final step in getting BlackBerry gear onto DoD networks, but neither is it the first. Last November, BlackBerry was granted the less-stringent Federal Information Processing Standard (yes, it's known as FIPS), managed by the National Institute of Standards and Technology (NIST), which allowed BlackBerries to be used to transmit "restricted" communications.
The DoD requirements are higher than those required for the FIPS 140-2 which BlackBerry received last November, but the ATO certification is a big step towards meeting them – and the fact that BlackBerry has the first MDM to meet the ATO-level specification is inarguably a shot in the arm for a company who has suffered the indignity of seeing the word "beleaugured" commonly placed before its name in recent news reports.
How beleagured? In the second quarter of 2013, IDC reported on Wednesday, BlackBerry shipped a mere 6.8 million handsets, which dropped it to fourth place in global smartphone operating system rankings with a market share of 2.9 per cent – its lowest level ever in IDC's Mobile Phone Tracker.
And although the ATO certification might lift some heavy hearts in Waterloo, Ontario, purchases by the DoD aren't going to brighten the bottom line all that much. DISA is now putting together a network that will support just 10,000 BlackBerry 10 handsets by this fall, a number that should rise to 30,000 by the end of the year.
Still every comparatively little bit helps – and the ATO certifications should also give a boost to BlackBerry's reputation for security and reliability. As Totzke beamed, "Being the first smartphones to be supported on US Department of Defense networks further establishes BlackBerry's proven and validated security model." ®
Sponsored: Detecting cyber attacks as a small to medium business