Don't trust us? Try these Office 365 stats, says Microsoft
Cloudy uptime updates planned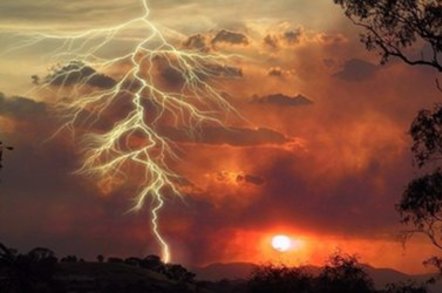 Microsoft will publish data on the reliability of Office 365 to boost confidence in the online service – and yet it also warned that more outages are possible.
The software giant said in a blog titled Cloud services you can trust: Office 365 availability that it now plans to publish uptime numbers for Office 365. The figures will arrive through something Microsoft is calling the Office 365 Trust Center.
To help bolster confidence, Microsoft claimed Office 365 was available for more than 99.9 per cent of the time during each and every quarter for the period July 2012 to June 2013.
The numbers will make interesting reading. Microsoft is actually obliged to reimburse customers of Office 365 if uptime falls beneath stated Service Level Agreements (SLAs). Under those SLAs (PDF), uptime that falls between 99 and 99.9 per cent earns you a 25 per cent service credit, while uptime of less than 95 per cent means you get your money back.
Microsoft has certainly picked the date range for the new numbers carefully.
Office 365 is two years old, released in June 2011, but for the start of its life customers complained about several outages (see here and here).
Indeed, 2011 was arguably the darkest hour for Office 365 and its predecessor, Business Productivity Online Suite (BPOS), which between them experienced eight outages of varying lengths between May and September 2011.
Microsoft apologised and promised vouchers for customers.
The Advertising Standards Authority (ASA) was called in to investigate claims made my Microsoft's advertising that Office 365 provided 99.9 per cent uptime.
The outages were invariably explained as "network issues". One did sink Amazon, however – it was a lightning strike on a Dublin, Ireland, data centre that was home to both Amazon and Office 365. The bolt had struck a power transformer for the building, which promptly blew up. The explosion was unfortunately so powerful that it also knocked out the backup generators, resulting in the outage.
Two years on, Microsoft said of the decision to publish quarterly uptime numbers for Office 365:
While it gives us enormous pride that one billion people use Office, we deeply appreciate the responsibility we have to meet and exceed our customers' expectations every day. We recognize that productivity apps are mission-critical; using them is how work gets done. It is imperative for us to ensure our service is trustworthy and reliable while we continue to add new capabilities to Office 365. Our measure for this is service availability.
But it seems outages may not be a thing of the past: "We understand that there will be times when you may experience service interruption," Microsoft warned on its Office 365 blog.
The unveiling of the Office 365 Trust Center comes after Peter King, Microsoft UK SME cloud lead, infamously warned users of the then-new Office 365 service "outages will happen" as no service was infallible. ®