Enormo reseller Insight smacked by software licensing slide
UK 'didn't perform well'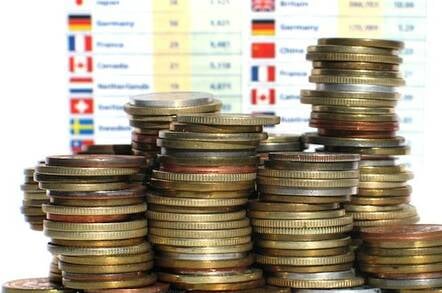 International reseller giant Insight Enterprises has been hit hard by plunging PC and software licence purchases and was unable to cut costs quickly enough to offset declining sales and gross profits in a challenging calendar Q2.
The numbers for the box-pushing titan were out last night and didn't make for pretty reading: turnover was down seven per cent year-on-year to $1.4bn (£901m), gross profit fell five per cent to $190m (£122.3m), and earnings from operations slid 19 per cent to $44.6m (£28.7m).
The bottom line was down a whopping 25 per cent to $26.5m versus the $35.2m it banked a year ago.
Operating expenses remained largely flat at $143.1m, but severance and restructuring climbed to $3.17m from $2.3m.
UK 'didn't perform well'
In a statement, CEO Ken Lamneck, who already pretty much wrote off all sales growth prospects for calendar 2013, said the company continued to "see soft top line performance".
Turnover in North America was down seven per cent to $923.1m on the back of a 10 per cent slide in hardware and four per cent in software licensing.
The Asia Pacific operation saw sales drop five per cent to $72.4m.
In EMEA sales were down eight per cent to $421.1m as hardware sales slid 19 per cent and software fell six per cent. The bright spot came from a 41 per cent rise in services, albeit off a relatively small base.
Outgoing EMEA president Stuart Fenton, pointed to the good growth in services and across certain countries in the region but conceded "the UK didn't perform well".
He said the local operation had lost some focus in the quarter chasing big deals at the expense of the mid-market sales operation.
"We've made some changes to the structure of our mid-market leadership," said Fenton. "We are looking forward to taking back some market share that we lost over the last quarter".
The Channel understands that UK sales director Gregg Pearce, who ran the Sheffield sales floor has left Insight as has Tim Westbrook who did the same role in London.
Gary Remmington has replaced Westbrook as corporate sales director and Insight's long serving veep for sales Tony Brooker is covering Pearce's role.
Fenton said Q2 '13 had been a tough year-on-year sales comparison because last summer Microsoft raised UK prices but gave customers a window in which to upgrade – which this led to a surge in Enterprise Agreements.
The PC sales slump has not helped out in the hardware stakes, with some analysts even blaming Windows 8 for further slowing trade.
Fenton, who is expected to leave the business before the year is out when a successor is found, cheered the return of Emma De Sousa to her full-time role as UK boss and seemed pleased that Justin Griffiths is again managing vendors relations across EMEA.
He said the worldwide ERP rollout had finally concluded in July. The process has altogether taken three years to implement across all of Insight's regions across the world. "This was a major focus for the organisation," said Fenton. ®