Moneybags pour shower of gold on new mega-precise GPS system
Makers: We'll show where you are to within an inch for 1,000 bucks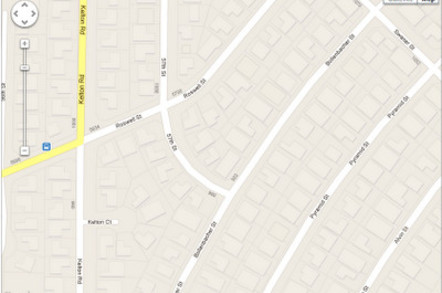 A GPS-based satellite navigation system promises accuracy to within an inch by December this year – to those willing to stick a thousand dollars into the pot.
Swift Navigation, makers of the super-accurate satnav, say it uses existing Real Time Kinematic (RTK) navigation techniques to ensure its pinpoint accuracy. Rather than costing thousands of dollars, as existing RTK GPS units do, Swift's proposal is based around a $500 board running open-source software – potentially bringing cheap super-precise GPS to the masses.
The team claim to have 25 units already built, and want $14,000 in Kickstarter funding to cover the software development. Yet the appeal has already raised more than $53k, putting the device on schedule for shipping before the end of the year.
RTK GPS systems, including Swift's charmingly named Piksi, use the phase of the GPS signal to increase the system's accuracy. The phase of the carrier wave - as opposed to the code it carries - isn't easy to identify because every phase "looks" the same. One can easily shift from one identical wave to another, introducing a 19cm inaccuracy (as each phase is 19cm long) but the team reckon their "clever algorithms" will solve that one.
RTK GPS also uses a second GPS placed at a known location, to allow for atmospheric disturbance. The speed of light, and thus the speed of radio waves, is irritatingly inconsistent when passing through the atmosphere and whilst a GPS radio signal spends most of its time in the vacuum of space, the last hundred km or so are subject to the vagaries of our soupy air.
A second device, located within a few miles and at a known location, can provide a reference for current atmospheric effects, allowing the moving device to give an extremely accurate location.
The Piksi comes with a Zigbee module through which it can receive, or send, modifications to a second device within a kilometre or two. By using a standard protocol the Piksi can connect to existing RTK transmitters which are scattered around the country for the benefit of farmers already using GPS RTK kit.
Such farmers will provide a ready market for the Piksi, though the makers reckon it will also find a home in drones and autonomous cars, amongst other things. We'll certainly look forward to trying one (or two) at the year's end. ®