VCs toss gold into DigitalOcean
Funding lets scrappy hoster expand server fleet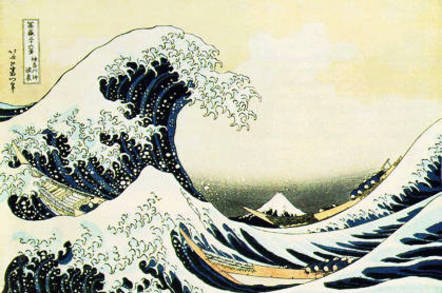 Web hosting company DigitalOcean has taken $3.2m in funding to help the company expand its engineering team and buy in more server hardware for its four colocation facilities.
The funding round was led by IA Ventures, along with CrunchFund and TechStars, and was announced on Wednesday. The company hopes to use the dosh to add new services like object storage and an integrated CDN to its cloud, which at the moment offers SSD-backed servers.
Though only a year old, the virtual private server (VPS) hosting company has gathered a lot of interest from both developers, and digital currency miners alike.
One developer, Jason Ormand, bench-marked the performance of DigitalOcean against competitor Linode in February and concluded: "From a strictly performance-per-dollar perspective, DigitalOcean has Linode spanked."
Though it may have the spanking chops, whether DigitalOcean is really locked down compared to the competition is another matter: in April the company admitted that its cloud platform leaked data between some customers. Though it has subsequently fixed that problem, that's exactly the sort of brown-trouser security howler that gives admins the shudders when someone talks about going to the cloud.
DigitalOcean operates out of two colocation facilities in the NYC metro area, one in San Francisco, and one in Amsterdam. The company hopes to add between three and five locations within the next twelve to eighteen months, and has had a lot of user requests for plonking gear into Asia or South America, the company's co-founder Moisey Uretsky told The Reg via email.
By not operating its own facility, the company does put itself at the whims of its infrastructure operators. Cloud leaders Amazon, Microsoft, Rackspace and Google all operate their own formidable data centers.
"For the foreseeable future we have no plans to build out our own facility," Uretsky said. "The logistics of putting that together is rather complex and even with all of the infrastructure built out it would need to be close to a carrier hotel to ensure that we had available connectivity to a large number of providers."
DigitalOcean has over 35,000 customers, and does not disclose revenues. Its most popular server costs $10 per month for 1GB of memory, a 1-core CPU, a 30GB SSD disk, and 2TB of data transfer. ®
Sponsored: Becoming a Pragmatic Security Leader