Veeam chases $1bn revenue dream as VC joins board
Privately held backup biz boasts of boosted bookings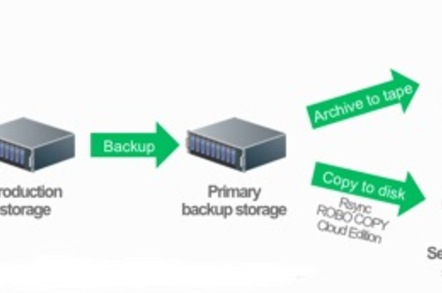 Veeam is looking more and more like the Data Domain of virtual server backup suppliers, announcing 100 per cent annual growth in second quarter bookings, boasting more than 73,000 customers and securing a new VC partnership to take it to the $1bn annual revenue level.
That would mean, El Reg's storage desk thinks, passing CommVault and becoming the second-largest standalone storage software company after Symantec.
Veeam's second quarter also saw a 96 per cent year-on-year growth in licence bookings revenue and 299 per cent year-on-year growth in its Backup and Replication product for Microsoft's Hyper-V. Altogether the company says it added some 9,300 new customers.
This was the strongest quarter in Veeam's history and has fuelled its CEO's wish for it to achieve a billion dollars in annual revenue. That's behind what Veeam calls a strategic business partnership with Insight Venture Partners, whose MD, Michael Triplett, is joining Veeam's board. Insight has bought itself a minority share in Veeam for an undisclosed sum.
Veeam has also recruited a chief marketing officer; Peter Ruchatz, ex-VP Marketing for the EMEA central region at Salesforce.com.
According to a company statement, Veeam has "increased incentives in its North American ProPartner Program, providing even more margin when Veeam is sold alongside approved VMware and Microsoft products, while growing its worldwide partner base to more than 19,000."
A 50 per cent growth rate in Veeam's annual revenues would enable it to hit its $1bn revenue point in 2016. A 100 per cent revenue growth rate would take it to the magical billion in 2015. ®
Bootnote
As a curiosity, we remember when disk-drive-maker Quantum bought virtual machine backup company Pancetera in June 2011 for $12m, and introduced its vmPRO backup product using the acquired technology. Since then Quantum revenues have declined while Veeam's have soared. With fiscal 2013 revenues of $588m and little to no growth predicted for Quantum in fiscal 2014 it is conceivable that, if Veeam grows at a high rate, it could surpass Quantum's annual revenues in a year or two.