Backers fatten up flash-disk mutant array, sic it on storage giants
Go on lad, FINISH them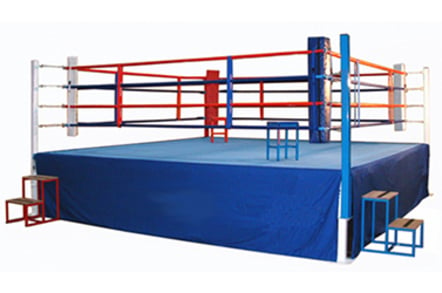 Bulk up and get ready to take on the storage giants - that's what hybrid array startup Tegile's backers are telling it, and here's $32m to do just that.
Tegile was founded in late 2009 to devise a hybrid flash/disk storage array, and its Zebi product was launched in February last year - background here. Together with fellow array mutants Nimble Storage and Tintri, it has been growing strongly.
Tintri is shooting for $100m annual revenues next year. Nimble Storage has passed 1,100 customers and 2,000 systems sold.
A look at Tegile's funding history shows it has passed the development and initial sales phases and is entering the big build-out phase:
November 2009 - founded. Privately funded by August Capital. HQ in Newark Ca. Development in Bangalore, with development funding of $2.5m or more.
February 2012 - Zebi hybrid flash/disk array product launched.
April 2012 - $10m B-round led by August Capital - the try-and-sell-it-phase.
August 2013 - $32m of a $35m C-round -the sell-the-hell-out-of-it phase.
Total known funding is now $44.5m. Tegile is not publicising the C-round, which is based on equity sales rather than a cash infusion, and we only know of it through an report based on an SEC form D filing.
Named people on the form are Vivek Mehra of Tegile backer August Capital, Aravinth Babu, and Paul Madera, who is, we think the managing director of Meritech, a late stage (pre-IPO or acquisition) venture capital company.
The big question is: can Nimble Storage, Tegile, and Tintri continue charging ahead at the their current rates as mainstream vendors bring out their own hybrid versions of their storage arrays and meet these upstarts head-on. The upstarts say they have hardware architecture and system software technology advantages over the incumbents and their legacy arrays, which put the incumbents at a multi-year disadvantage in terms of catching up.
The incumbents tend to say the upstarts have nothing really innovative and we won't be hearing about them any more in a year or two. Who is going to emerge smiling and who will be remembered only by tombstones? ®
Sponsored: Becoming a Pragmatic Security Leader