The hammer falls: Feds propose drastic controls on Apple's iTunes Store
Not just ebooks, but also 'music, movies, television shows or other content'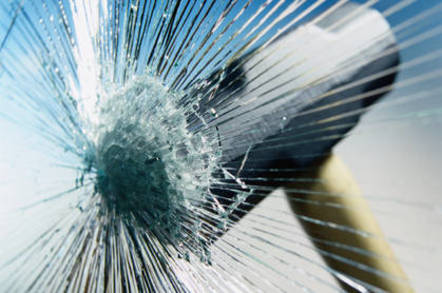 Updated The US Department of Justice, fresh from its ebook price-fixing victory over Apple, has proposed a sweeping array of restrictions on Cupertino's content-peddling iTunes Store, along with the appointment of a watchdog to keep an eye on Apple's compliance.
"Under the department's proposed order, Apple's illegal conduct will cease and Apple and its senior executives will be prevented from conspiring to thwart competition in the future," Bill Baer of the DoJ's Antitrust Division said in a statement announcing the proposed remedy on Friday.
The proposal, which must first be approved by the court (a hearing is scheduled for August 9), would require that Apple end its agreements with Hachette, HarperCollins, Holtzbrinck/Macmillan, Penguin, and Simon & Schuster, and "refrain for five years from entering new e-book distribution contracts which would restrain Apple from competing on price."
But the proposed remedy doesn't stop there. Apple would be prevented from entering into any new agreements not only with ebook publishers, but also with "suppliers of e-books, music, movies, television shows or other content that are likely to increase the prices at which Apple's competitor retailers may sell that content."
What's more, Apple would be required for two years to allow ebook providers such as Amazon and Barnes & Noble – but not limited to those two – to sell their wares through links to their stores in their iOS apps. Apple currently prevents that practice, although such links can be found, for example, in Amazon's Kindle app for OS X. Amazon, Barnes & Noble, and others can now sell content on iDevices, but only through those devices' browsers.
Finally, the DoJ proposes assigning an "external monitor" – whose salary would be paid by Apple – to keep an eye on Cupertino "to ensure that Apple's internal antitrust compliance policies are sufficient to catch anticompetitive activities before they result in harm to consumers."
Friday's action stems from deals Apple entered into with Hachette, HarperCollins, Holtzbrinck/Macmillan, Penguin, and Simon & Schuster that required those five publishers to match the prices of their ebooks on Amazon and other competitors, should those prices be lower. Apple also took a 30 per cent cut of each sale.
This didn't sit well with the DoJ's antitrust division, which launched an ebook price-fixing case against Apple and the five publishers. Those publishers settled with the DoJ, but Apple denied the charges and risked a trial, asserting rather bluntly that "Apple did not conspire to fix e-book prices." The Cupertinian lawyer handling the case, Orin Snyder, argued that a ruling against Apple would "send shudders through the business community."
Didn't work. The trial began in June, and on July 10 US District Judge Denise Cote ruled against Apple – no great surprise, considering that at a pretrial hearing she had said, "I believe that the government will be able to show at trial direct evidence that Apple knowingly participated in and facilitated a conspiracy to raise prices of ebooks."
Apple has said that they plan to appeal the price-fixing ruling, but even if they win that appeal, they're not out of the woods. The company also faces a separate trial in a lawsuit filed by 33 state attorneys general that petitions for damages to be paid to consumers who were harmed by Apple's price fixing. There's also a class-action suit in the pipeline that alleges price-fixing, filed by iTunes Store consumers.
In July of 2011, Apple forced Amazon, Barnes & Noble, and others to remove links to their online stores from their iOS apps. Should the court approve the DoJ's proposed remedy, those links can be reinstated – at least for two years.
And the DoJ will be watching – on Apple's dime – to make sure Cook & Co. pull no funny stuff. ®
Update
Surprising no one, Apple has reacted strongly to the DoJ's proposed remedy. In a Friday court filing, the Los Angeles Times reports, Apple's lawyers called the DoJ's remedy an "absurdly broad proposal" that "contains broad, invasive, and vague provisions" and is "a draconian and punitive intrusion into Apple's business, wildly out of proportion to any adjudicated wrongdoing or potential harm."