Google rolls its eyes, gives Windows Phones five more months to sync
Redmond says its fix will ship by year's end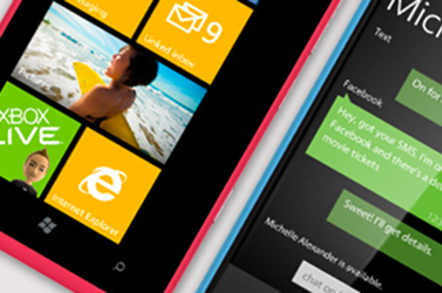 Microsoft has bought Windows Phone users more time to sync their calendars and contacts with Google, which has agreed to push the kill date for its Google Sync service to the end of the year.
"We've reached an agreement with Google to extend support for new Windows Phone connections to the Google Sync service through December 31, 2013," a Microsoft spokesperson told El Reg in an emailed statement.
Google Sync is the Chocolate Factory's gateway service for the Microsoft Exchange ActiveSync protocol, which is the preferred method of synchronizing mobile data between Windows servers and clients.
When Google announced that it was shutting down Google Sync last year, its original January 30, 2013 cutoff date for new connections gave Microsoft just seven weeks to update its client software to work with alternative protocols.
Microsoft eventually managed to negotiate a new deadline of July 31, claiming it was impossible to update all of its devices in such a short time frame. Now, with this second reprieve, Google has extended the life of Google Sync by almost a year, all told.
Mountain View's stated reason for killing Google Sync is that it's redundant. Rather than continuing to support a proprietary Microsoft protocol, Google prefers to have users sync their calendars and contacts using the open standards–based CalDAV and CardDAV protocols.
But Redmond has argued that Google isn't playing fair, and that its sudden decision to retire Google Sync was designed solely to undermine Windows Phone. Microsoft has similarly accused Google of deliberately blocking it from accessing YouTube APIs, leading to a "degraded" cat-video experience on Windows Phone.
In the case of Google Sync, however, the online ad giant seems content to give Redmond time to get its act together. The latest kill-date extension applies to Windows Phone and only Windows Phone – users of other platforms have already been shut out.
Windows boss Tami Reller has long maintained that the next major update to Windows Phone 8 will arrive "this summer" and that it will bring full support for CardDAV and CalDAV. On Thursday, a Microsoft rep told The Reg that this update has already begun rolling out to customers.
Just how long it will take for the update to reach all of Microsoft's Windows Phone customers worldwide is unclear, but December 31 certainly sounds doable. With any luck, Windows Phone users will be able to continue to connect to Google services with no major interruptions – though it certainly took long enough. ®