Apple snaffles low-power wireless firm Passif Semiconductor
Cupertino's new wireless kit can be charged by microwave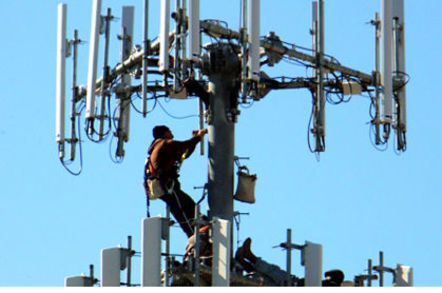 Apple has acquired a privately-held low-power Bluetooth specialist called Passif Semiconductor.
Not a lot is known about the company, which Business Week describes as a manufacturer of "switch-based wireless transceivers with low power consumption and a small footprint" that was incorporated in 2007.
It's also known that the company has applied for a few patents, among them one titled "Autonomous battery-free microwave communication system".
The application describes a "a "battery-free microwave frequency communication device which includes a capacitance, at least one antenna, a microwave energy harvesting system, a microwave frequency transceiver, and a control system."
"The energy harvesting system is configured to harvest and store microwave energy received via the antenna onto the capacitance. The transceiver is empowered by energy stored on the capacitance, and is configured to autonomously generate a microwave frequency carrier and to autonomously transmit information using the microwave frequency carrier according to a predetermined communications protocol via the antenna."
Those protocols, as described in the application, could be either Bluetooth or 802.11.
There are innumerable reasons Apple could be interested in battery-free WiFi or Bluetooth radio. Endless rumours suggest the company is working on a watch or other wearable device. Gadgets of that ilk will need to be small. If Apple goes down Google's path of connecting wearables to the internet over a Bluetooth connection to a mobile phone, both the handset and the wearable need long battery life. A chipset that can deliver extra connection time could mean the difference between a dud product and an all-day delight and this battery-free kit might just be the difference.
Whatever the reason for the buy, the purchase is a classic Apple play. Jony Ive and colleagues have long believed that they can make the loveliest things by owning lots of the technology inside them. Apple's CPU line is exhibit A for this strategy. The company sold about 180 million iPhones and iPads combined in FY 2012, a number that would surely have the likes of Qualcomm applying whatever designs Apple wanted to silicon. That Cupertino thinks it needs to own a better Bluetooth technology speaks volumes about its belief the standard has an important role in whatever it's currently cooking up. ®