Samsung snaps up Cisco enterprise director for B2B push
Senior salesman strolls sideways to Sammy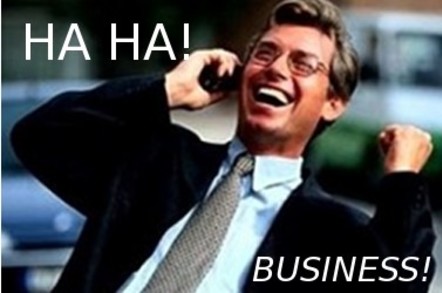 Samsung has rustled Cisco's herd and made off with veteran UK enterprise sales director Tim Skinner, who will head up its continued push into commercial sectors.
Skinner spent 14 years in the sales engine room at Cisco but this week started at Samsung as director of its B2B operation, reporting directly to Graham Long.
Long, veep of corporate B2B and IT solutions, told us that Sammy's latest recruit will have the entire portfolio at his finger tips - tabs, mobile phones, PCs, air con units, printers and displays.
"The role will be to target verticals that we've identified and go into those accounts to sell the whole portfolio," Long told The Channel. "This is a renewed push around B2B."
Targeted verticals include retail, hospitality, finance and professional services, transport, manufacturing, education and health.
The 20-strong sales team will generate leads to pass to channel partners that include Computacenter, SCC, Softcat, Kelway, Insight, Systemax and a bunch of vertical specialists. ®