HDS scores 6PB slice of Oz research cloud
Another RDSI node falls into place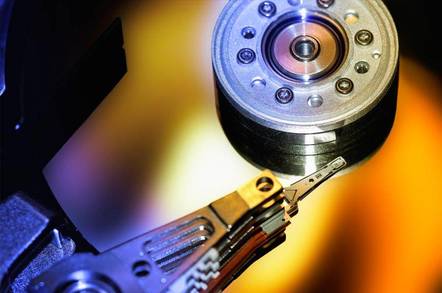 Australia's ambitious Research Data Storage Infrastructure (RDSI), a project aimed at creating a federated cloud of high-class storage rigs that will allow wider sharing of research data, will use kit from Hitachi Data Systems (HDS) in one of its nodes.
RDSI plans to establish nodes around the nation, housed at universities and other research institutions and is intended to eventually comprise "a national network of distributed data stores where research data could be readily accessed, analysed and re-used and to support the retention and integration of nationally significant data assets." Each node will be used for specific local tasks, but will also be expected to conform to overarching standards so that researchers can share data, or ship it to another institution for local processing over the AARNET research network.
HDS has picked up an $AUD2m deal at Intersect, an eResearch support organisation that will eventually use the company's NAS, content platform, unified storage and tape products to wrangle "4 petabytes (PB) of online and object storage and 2PB of nearline storage."
All involved have declared themselves very happy with the deal, as is the case when things like this are made public in a canned statement.
HDS' win is a decent slice of the RDSI's $50m funding, and may have wider ramifications for RDSI's panel (PDF) of approved vendors and service providers. Most major storage players capable distinguishing a block from a file and playing at petabyte scale are on the panel, but as is often the case with public sector projects there's an expectation participants will consider peers' experiences and, where possible, leverage existing intellectual property. With HDS having picked up a decent slice of the RDSI action, its sales team should now have an easier time of it when approaching other nodes' host institutions.
With more than a dozen of those hosts yet to decide on the makeup of their local rigs, the Intersect sale is welcome news for HDS. ®