UK economy to lose £198m if BBC and pals lose EPG slots - Ministry of Fun
Wants laws protecting Brit media makers' special place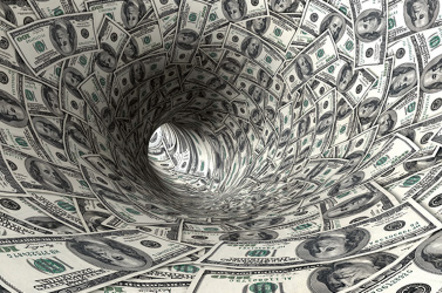 The evolution of channel surfing risks sidelining public service broadcasters such as the BBC and ITV, and has prompted the Department of Culture, Media and Sport (aka the Ministry of Fun) to work out how much a prominent position on our Electronic Programme Guides (EPGs) is worth.
Legislation covering channel placement on EPGs needs to be updated, if the BBC and other public-service broadcasters aren't going to lose their audience share — thus putting UK content creation at risk. The Ministry's Impact Assessment pegs that risk at £198m, so it is preparing legislation to mitigate against it.
The EPG remains the interface of choice for the majority of TV viewers, despite the rise of NetFlix and its ilk, so placement within the EPG remains essential for programme discovery.
The UK issues EPG licences that require the first five slots go to the five public-service broadcasters - which includes commercial broadcasters like Channel 5 and ITV, which are also obligated to provide a proportion of news and other niche programming. But that requirement is increasingly outdated as channel navigation evolves and channels become smeared across the EPG rather the slotted into it.
To take the Freeview EPG: the BBC gets slots one and two for BBC1 and BBC2, but the HD versions of those are way up at 101 and 102 respectively. The BBC's children's offerings are at 70 and 71, while BBC3 gets slot 7 and BBC 4 gets the ninth spot, as slot 8 is reserved for Local TV (except in Scotland).
But it's not just the BBC which lacks a coherent numbering plan: the Freeview EPG puts Channel 5 in slot 5 for historical reasons, but 5* sits at slot 30 and 5USA is placed at 31, while 5+1 lies almost unnoticed at 44.
Modern EPGs also organise channels by category: something essential when one starts navigating Sky's 800 or so options, but that makes it harder to ensure prominent placement for public service channels. Meanwhile YouView and Freesat are reenergising the EPG by allowing users to scroll backwards in time to access video-on-demand catchup services and recordings.
The Ministry of Fun is concerned 'cos those public service broadcasters have obligations to provide certain kinds of programming, and any loss of audience would impact that spending. The brands make up 72 per cent of UK viewing between them, and spend about £1.2bn on UK content. Other channels also commission UK-created content, but to a much lesser degree.
Quite how one legislates due prominence in the evolving EPG is open to debate, and there will be a consultation in due course. This analysis (PDF, readable from page 3) just establishes the cost of doing nothing, and notes that it's not just the £198m which is at risk.
There's also the cultural and social cost of a reduction in domestic TV, and the risk to the UK's £1.4bn entertainment export market - all arguments for updated legislation ensuring we know what's on the first five channels before we look elsewhere. ®
Sponsored: Quit your addiction to storage