Hey, Silicon Valley milky drink fans: Starbucks intros wireless charging
Power Matters, but not to everyone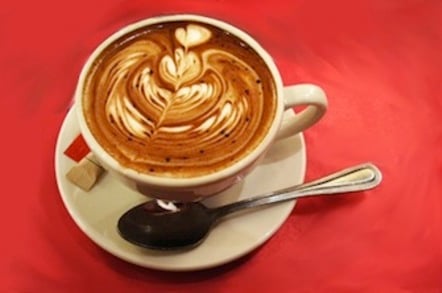 Another round of coffee* shops are being fitted for wireless charging; this time in Silicon Valley, as the third wireless charging standard grabs a little more retail estate.
Starbucks, who will be wiring up tables in a selection of its Californian drinking holes, has already endorsed charging tech from The Power Matters Alliance. So, don't expect to be able to top up batteries from Nokia or Google (both firmly aboard the Consortium bus) or Qualcomm (backers of the alternative alliance) – but users of Duracell will be rewarded.
There aren't any phones with "Power 2.0" (the Power Matters Alliance tech) built in, but there are external cases for the iPhone 5 - which is all one needs for publicity shots. The Consortium for Wireless Power has its "Qi" standard embedded in handsets from Nokia, Google and Samsung, while the Alliance for Wireless Power still lacks kit and is still working on a logo too.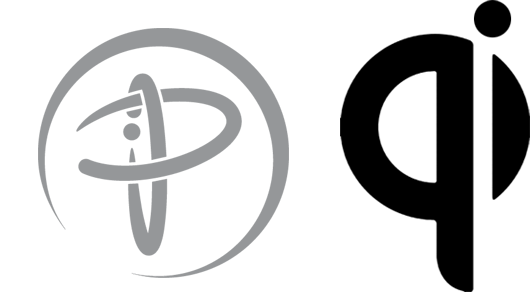 Power Matters and Qi logos. A4WP isn't pictured as it's a work in progress
Samsung founded the Alliance for Wireless Power with Qualcomm, but that hasn't stopped it from being a member of all three bodies - much to their delight. Samsung has demonstrated several times that agreeing with everybody is a viable business plan; it avoids giving offence and lets one talk loudly about the benefits of competition - right up until that competition has been eradicated.
Apple won't jump until there's a dominant standard in place. Becoming that dominant standard means getting as much kit out there as possible, despite a market which is apathetic - if not outright hostile - to the idea of wireless charging.
Even Starbucks, which publicly supports Power Matters, is only fitting out another handful of stores. It could quickly switch to another Alliance, or even a Consortium, if it proved necessary. Yet every coffee shop table is another tiny step towards global domination: while the world may find space for a wireless charging standard, there certainly isn't room for three of them. ®
* (cough - sub ed)...
Sponsored: Quit your addiction to storage