Safety first, NBN rollout second, says Minister
Telstra Board to consider plan for safe return to asbestos pits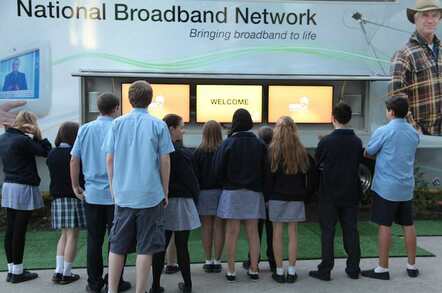 Get ready for another eruption of "anything bad to do with the NBN is the government's fault", as Telstra's Board is reportedly about to consider whether it is safe to allow contractors doing NBN Co's bidding to resume work in its asbestos-lined pits.
Minister for Workplace Relations Bill Shorten has issued a canned statement in which he said "it was agreed by all members of the independent Asbestos Taskforce that safe resumption of work on telecommunications pits was a key priority."
One of the members of the Taskforce is Telstra. Comcare, the agency with responsibility for workplace safety, has signed off on the carrier's asbestos-remediation plans. Shorten says those will now before Telstra's board before being implemented.
There's no timetable on how long that will take, nor on how long it will take for the fourteen monitors being recruited to inspect work on telecoms pits containing what have come to be known as "asbestos-containing materials (ACMs)".
Shorten's subtext is that asbestos is very, very nasty stuff and it is better to make haste slowly than to put even a single worker at risk.
That's a point one hopes is not ignored if, as can be expected, delays in getting safety protocols just right means NBN Co is not able to meet previously-published schedules. Will Malcolm Turnbull be able to resist politicising a delay? The Shadow Comms minister has been quiet of late, at least in terms of prosecuting his core portfolio issues. Perhaps he's realised that if Telstra is only now conducting a thorough audit of asbestos in its network, his alternative policy may have problems too. ®
Sponsored: How to Process, Wrangle, Analyze and Visualize your Data with Three Complementary Tools