Danwood director swaps sick note for resignation letter
'Temp' bloke confirmed in post, already re-arranging the business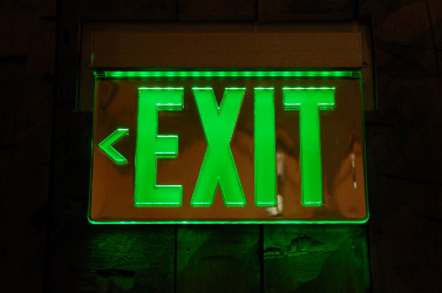 Recovering print and copier dealer Danwood has waved goodbye to technical services director Ian Morris, who quit after a prolonged stress-related absence.
The director has been on statutory sick pay for the past six months and when that ran out he resigned, Danwood chief executive Steve Francis told The Channel.
As a result, Wes Mulligan, who was hauled in as interim technical services director earlier this year, has been given the role permanently, and is already restructuring field services teams.
Francis said a re-org earlier this year saw Danwood rationalise the regional sales forces from eight to just four: London and the southeast; the north-east; the north-west; and Wales and the south-west. The plan is to mirror that setup with the firm's engineers in a bid to make the operation more efficient.
"We previously had eight regions, and that didn't make sense, so we are creating a national team with one boss [Mulligan]," said Francis.
The structural refit will "inevitably" result in some redundancies in middle management, he conceded, which will add to the 200 who have already left this year.
"We are in the middle of the process," said Francis, claiming he was unable to comment further until the consultation is over.
Lincoln-based Danwood was forced to undertake an operational review in January after whistleblowers lifted the lid on some incorrect accounting practices. Founder and CEO Colin Daniels left the company soon after, with Francis brought in to run things by financial backer and majority shareholder Bregal Capital.
Francis told The Channel that the company had traded "pretty strongly" for the past four months after its accounts were sorted out; that it has received £5m funding from Bregal Capital; and that RBS and Barclays have extended its loan repayment date by a year to summer 2015. ®
Sponsored: How to Process, Wrangle, Analyze and Visualize your Data with Three Complementary Tools