'Fat Wallet Bob' leaves Apple tech chief spot for Special Projects Bureau
No, engineering boff is NOT joining LOHAN team...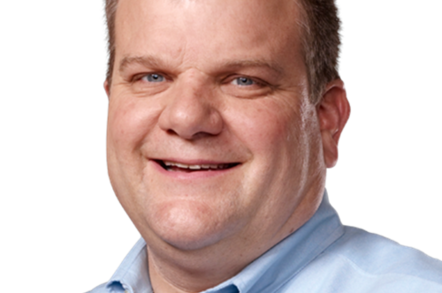 An Apple executive whose pay packet was the second largest in the US has waved goodbye to his position as senior vice president of technologies at Cupertino.
The firm announced that Bob Mansfield - formerly its veep of hardware engineering - has stepped down from his current position, but will continue to work under Tim Cook, which is nowhere near as seedy as it might sound, on undisclosed "special projects".
Mansfield had been working on "all of Apple's wireless teams across the company" while also taking on Apple's semiconductor team.
With an annual salary of $85.5m, the engineeer previously earned more dosh than Cook himself. In the whole of big bucks American exec land, only Oracle's Larry Ellison had a higher wage.
Suspicions that Mansfield had left the building were aroused after his bio was abruptly removed from Apple's leadership list.
Outgoing Apple execs are often shunted into mysterious advisory roles. This was the fate of Scott Forstall, who bid farewell to Apple in the wake of the iOS Maps debacle.
Mansfield started at Apple in 1999 and led the engineering team which built products like the all-in-one iMac and Macbook Air, as well as the iPod and iPad.
He toyed with leaving the company last year, but ended up staying and soon won a promotion to veep of Technologies.
Katie Cotton, an Apple spokeswoman, confirmed the news to Bloomberg. "Bob will no longer be on Apple's executive team, but he will continue to work on special projects," she said. ®
Sponsored: Beyond the Data Frontier