Planned SMUT TSUNAMI fails to wreak havoc on UK.gov email
Flaccid response to Anonymous' call to Goatse arms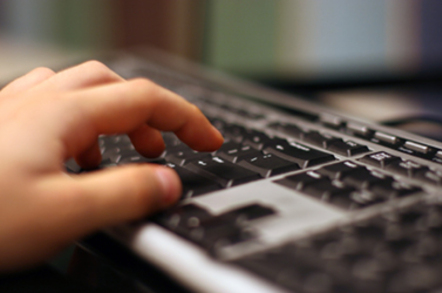 UK government agencies were warned to batten down their hatches on Monday after elements of Anonymous threatened to flood email inboxes with smut in a protest against controversial net-filtering plans.
Participants in "Operation Pornstorm" were encouraged to flood several hundred government and county council email addresses with their "favourite porn film/s or image/s" from midday on 29 July.
The effort was organised by elements of Anonymous as a response to proposed government plans to introduce legislation which would compel service providers to apply network-level filters, enabled by default, to home internet connections in order to block pornographic content under the rationale of protecting children.
The threat was taken seriously enough to prompt an official warning from the UK government's security response team, which a reader forwarded to El Reg (extract below):
The Government Emergency Response Team have advised us of a potential attack on our email system. This is scheduled to start from midday today, Monday 29 July.

The hacktivist group "Anonymous" are encouraging participants to flood several hundred Government and County Council email addresses with their "favourite porn film\s or image\s". This is in response to proposed Government plans to introduce legislation which would compel service providers to block pornographic content by default and to filter the results returned from certain search terms.

Their intent is to overwhelm email servers with a large volume of traffic which would result in them being unable to send or receive legitimate emails. Essentially causing our email system to stop.
El Reg has asked the Government Emergency Response Team for a response, but they had not yet replied at the time of publication.
Early indications are that the operation failed to attract a great deal of support. A dedicated website set up for the campaign quickly became unavailable, possibly because it was blocked. At the time of writing there is no indication that the "campaign" got off the ground, or that it had any effect on the government's ability to send and receive email.
Anonymous types seem to be more interested in the ongoing controversy of controversial NSA-run surveillance programs such as PRISM and the fate of Wikileaks source Bradley Manning than Operation Pornstorm, which hasn't even created that much of a ripple on Twitter.
Last week the website of Claire Perry MP, a Conservative politician who campaigned against access to pornography, was defaced to show smutty images. Prime Minister David Cameron praised the HomeSafe filtering system used by TalkTalk as a model for other ISPs to emulate. It later transpired that the system was operated by Chinese telecommunications company Huawei.
It later emerged that the TalkTalk system logs data on every URL customers visit, even in cases where the customer has opted out of the system. ®
Sponsored: Detecting cyber attacks as a small to medium business