Samsung: The cash blizzard continues, but may not last forever
It's raining soup, but is the S4 a mug or a fork?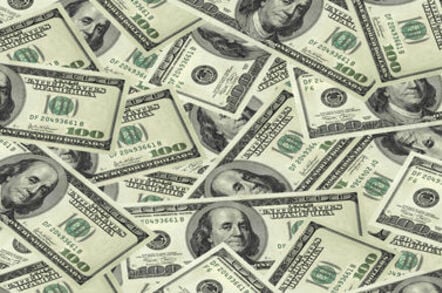 Samsung reported another record quarterly profit today, up nearly 50 per cent from the same time last year, but warned that its heady growth in smartphones could be slowing up.
The mighty Korean electronics firm saw net profit hit 7.77 trillion won ($7bn), as expected, but profits at its mobile division dipped by 3.5 per cent from the previous quarter despite the fact that it launched its latest flagship mobe, the Galaxy S4, in April.
"As we go into a typically strong season for the IT industry, we expect earnings to continue to increase," Samsung said in its statement.
"However, we cannot overlook delayed economic recovery in Europe and risks from increased competition for smartphones and other set products."
Even so, Samsung said it was still looking forward to better earnings in the second half of the year as prices for the memory chips used in computers and mobile devices rebound.
Analysts have been worried for a while that the S4 isn't taking off in the same way that previous Sammy phones have done and that the company could be hitting the same sort of been-there-done-that plateau that Apple seems to be stuck on.
Research firm Strategy Analytics said recently that Samsung was hanging onto 33 per cent of the smartphone market while Apple had just 13.6 per cent and that global smartphone shipments were up 47 per cent year on year in the second quarter.
But beancounters at IDC have said that although the top mobe-makers had a significant portion of the market, upstarts like LG and Lenovo were increasing their share.
"The smartphone market is still a rising tide that's lifting many ships," said senior analyst Kevin Restivo. "Though Samsung and Apple are the dominant players, the market is as fragmented as ever. There is ample opportunity for smartphone vendors with differentiated offerings." ®