Hotshots' hotchpotch hotspots: Office Wi-Fi is a great big botch
Do you bung wireless points around the place willy-nilly? You're not alone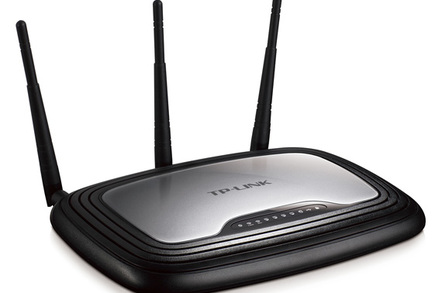 Two thirds of IT directors admit their company's wireless network was rolled out without any kind of plan despite their businesses being dependent on it - resulting in inefficient and overloaded networks.
The numbers come from Damovo UK and Ireland, who'd love to help companies plan their networks, obviously. But the study reinforces anecdotal evidence that wireless hotspots have been deployed across offices as need demanded, rather than with any organised plan to provide coverage and capacity. That, unsurprisingly, results in poor Wi-Fi performance.
Damovo polled a hundred IT directors, each responsible for more than a thousand staff, and found a surprisingly laissez-faire attitude to network planning when it comes to ethereal infrastructure.
Planning a wireless network is a pain: one needs floor-plans and a basic understanding of radio-wave propagation. 47 of those directors polled by Damovo reckon planning a wireless network is a significant burden - it's much easier to just plug in another base station every time someone with authority complains, something 65 of the IT chiefs admitted doing.
There are network planning tools for wireless; notably Aerohive's free utility which can find suitable radio frequency channels and reduce interference. Yet these still require someone to sit down and enter all the information, only to discover someone from accounts has sneaked an additional hotspot onto the LAN, next to the fake yucca plant in the corner.
Given the way in which Wi-Fi has permeated corporate networks it's less surprising to see that 60 IT directors of those polled claimed security is their biggest concern when it comes to wireless; though they should be worrying about capacity too, as three quarters say that the proliferation of home-bought gadgets are in danger of overloading their wireless infrastructure.
Really big companies hire consultancies to create a radio map their sites, while small businesses just plug in a domestic-grade hotspot or two. In the middle tier, things are still something of a mess - if the numbers from Damovo are to be believed. ®