Apple crushes all competition in US Brand of the Year survey
Top smartphone: Apple. Top tablet: Apple. Top computer: Apple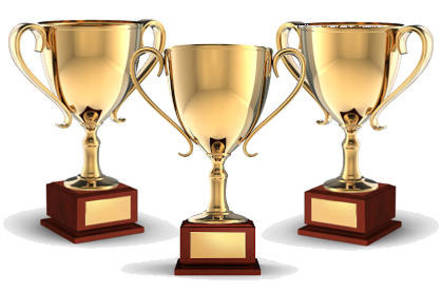 Americans love their Apples. A new Harris Interactive poll surveyed 38,814 US consumers, who ranked Apple as Brand of the Year in three categories: smartphones, tablets, and computers.
"Americans continue to give Apple brands strong ratings," Harris Interactive SVP Manny Flores said in a release announcing the results.
Interestingly, Flores said, Apple's Quality scores dropped in this year's survey, but its Brand Momentum scores rose. "Its Brand Momentum scores are in the top 30 of all 1,500 brands evaluated in the study," he said, "showing that consumers see this as a brand of the future."
It appears that US consumers may have more faith in Apple's future than the Wall Street moneymen.
Four brands scored above average in the smartphone and computer categories, and five in tablets:
Smartphones:
Apple
HTC
Samsung
LG
Computers:
Apple
HP
Dell
Sony
Tablets:
Apple
Amazon (Kindle Fire)
Google
Samsung
HP (Slate series)
Considering Samsung's sales successes – and its "Next Big Thing" marketing blitz – it's perhaps surprising to see it finish behind HTC in smartphone Brand of the Year rankings, not to mention its fourth-place finish in tablets, well behind Amazon's Kindle Fire. Both results are further proof that advertising != branding.
"While both the Apple iPad and Amazon Kindle Fire series of tablets show small gains in Brand Equity for 2013, they both receive strong increases for Purchase Consideration," says Flores. That's consideration, not purchase – and this is a branding survey, not a market-share report.
In addition to the three categories in which Apple took the branding laurels, Harris Interactive's survey crowned quartet of Brand of the Year winners in other categories. Here are the above-average scorers in those four tech-company groupings:
Mobile Network:
Verizon
AT&T
Pre-Paid Mobile Carriers:
Verizon
AT&T
Printers:
HP
Canon
Kodak
Samsung
Xerox
Online Computer Retailers:
Newegg
Microsoft
Apple Store
Best Buy
As a pro-am photographer who has relied on Epson printers for years – and, yes, paid their hefty ink fees – your Reg reporter was saddened to find his fave printer vendor ranked below average. But then again, I wasn't one of the US consumers surveyed between January 11 and February 8 "whose responses were weighted to be representative of the entire U.S. population of consumers ages 15 and over based on age by sex, education, race/ethnicity, region, [and] income."
More detail on the Harris Interactive methodology can be found here; scroll down. ®