IBM taps ex-Lenovo and services exec to run PureSystems server biz
6,000 systems shipped already. No pressure there then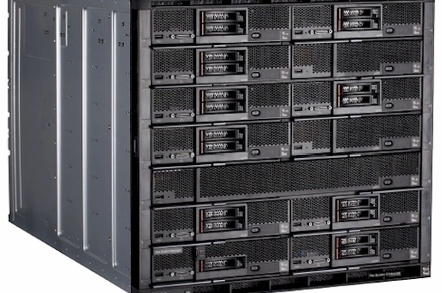 Several weeks ago, El Reg told you that Andy Monshaw, the long-time head of IBM's Storage Systems Division and more recently the general manager of the PureSystems modular systems business, had left Big Blue. Due to the Independence Day holiday in the United States, IBM was unable to confirm Monshaw's departure, but late last week Big Blue confirmed that Monshaw had indeed left the company and that a new executive had been tapped to replace him.
The new general manager of the PureSystems product line is Andrew Sotiropoulos, who has been around many IBM divisions and groups over the years and who has deep experience with Chinese PC maker Lenovo Group. That connection may turn out to be more relevant than you think over the next six to nine months.
Sotiropoulos does not yet have a full bio up on the IBM website, but the press relations team at IBM says that he spent 28 years with the company. Back in the early 2000s, he was in charge of the xSeries server business, the division of IBM that sold x86-based servers and today is called the System x product line. A few years later, Sotiropoulos moved to Australia and was put in charge of IBM's Asia/Pacific PC business.
When IBM sold the PC business to Lenovo for $1.25bn at the end of 2004, Sotiropoulos was one of the 10,000 employees who made the leap from IBM to Lenovo, where he became general manager of Lenovo International and focused on selling the Chinese manufacturer's products outside of its home country, across the Asia/Pacific region.
As best as we can piece together, Sotiropoulos rejoined IBM sometime in 2006 to run Big Blue's Integrated Technology Services division in Asia/Pacific. He was promoted to run all of the Global Technology Services business in the Asia/Pacific region in January 2009. Just in case you cannot keep it straight (heaven knows we can't), GTS is the part of the $60bn Global Services beast that does system outsourcing, so-called "integrated technology services" (which is not the same thing as systems integration), break-fix maintenance on hardware, and software support .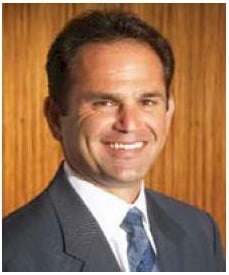 Andrew Sotiropoulos, new general manager of
IBM's PureSystems product line.
The news of the new general manager for PureSystems comes as IBM completes its second quarter, and chief financial officer Mark Loughridge was boasting on a call last week that IBM had sold over 6,000 systems in the five quarters that the PureSystems modular machines have been available.
Last November, IBM said that it had shipped PureSystems to move than 1,000 customers, and I guessed at the time that in the five months between the end of May 2012 when they started shipping and the middle of November when IBM was doing its stats, there could be anywhere from one to several thousand racks of Flex System iron across those customers. Some customers were starting with one chassis in a rack, some were buying multiple racks.
By December 2012, IBM was saying it had shipped 2,300 PureSystems systems, and by systems it means full racks, says IBM PR, across all of the different variants: PureFlex, PureSystems, PureData, and PureApplication.
In its first year, from the April 2012 launch to the April 2013 birthday, IBM said it shipped more than 4,000 systems (again, that is apparently a count of full racks of gear). So to add another 2,000 systems from the end of April to the end of June is a pretty good ramp. That is 1,000 racks per month for the past two months, compared to the average of around 285 racks per month for all of 2012 when the machines were actually shipping and 325 racks per month between January and April 2013, inclusive.
Sales are accelerating for PureSystems, at least when measured by racks. The real question, though, is what were IBM's expectations, and did PureSystems meet them? We'll find out if IBM ever does sell its System x business to Lenovo, and if the PureSystems machines are included. We can't imagine that IBM would sell the PureSystems line, but stranger things have happened. ®
Sponsored: Becoming a Pragmatic Security Leader