FCC votes to bring faster internet to US schools
Broadband subsidy program to get complete overhaul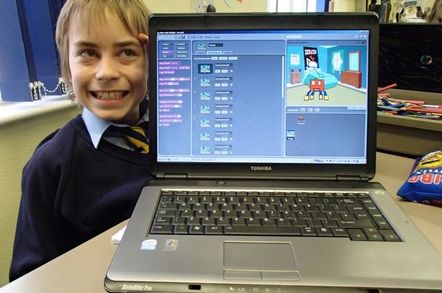 The US Federal Communications Commission (FCC) has voted to overhaul its E-rate program, which subsidizes internet and telecommunications access for schools and libraries, with a goal of facilitating greater availability of modern, high-speed wired and wireless networks.
"Preparing our nation's students with the skills they need to get good jobs and compete with countries around the world will rely increasingly on interactive, individualized learning experiences driven by new technology," President Obama said in a statement in support of the move on Friday. "To get there, we have to build connected classrooms that support modern teaching – investments we know our international competitors are already making."
E-rate was first authorized by the Telecommunications Act of 1996, at a time when just 14 per cent of US classrooms had internet access. Over the last 16 years, the program has helped increase that figure to 97 per cent.
But the needs of educators are shifting, and although technology has advanced dramatically since 1996, the E-rate program has never been revised to keep up with the changes.
A 2010 survey of E-rate applicants revealed that half had internet connections that were slower than the average American home. Asked what was keeping them from upgrading, 39 per cent cited cost as the barrier.
"Already, year-in and year-out, the demand for E-rate support is double the roughly $2.3 billion the Commission now makes available annually," FCC commissioner Jessica Rosenworcel said in a statement. "Moreover, the agency's own survey indicates that 80 percent of schools and libraries believe that their broadband connections do not meet their current needs."
In light of all this, the commission on Friday voted to thoroughly revamp the E-rate program for the first time in its history. "This is big – because here comes E-Rate 2.0," Rosenworcel said.
Just what the nature of the changes to E-rate will be is not yet set. For now, the FCC has merely committed to act, and it has solicited comment from interested parties on a number of topics that it will address as it works to overhaul the program.
Among other issues, the commission is seeking input on how to maximize the cost-effectiveness of E-rate purchases, how to increase the program's transparency, how to accelerate the application process, how best to implement community Wi-Fi hotspots, and how best to comply with the Chidren's Internet Protection Act (CIPA).
"The questions posed offer a starting point from which schools and libraries, state and local officials, and all interested stakeholders can share their views with the Commission," FCC acting chair Mignon Clyburn said.
But they'd better move fast. The Obama administration has set a goal of getting 99 per cent of US students connected to the internet over high-speed broadband within the next five years. ®