ZUCK out all my BUGS: Facebook gobbles Brit glitch-hunter
God, anything to improve that mobile app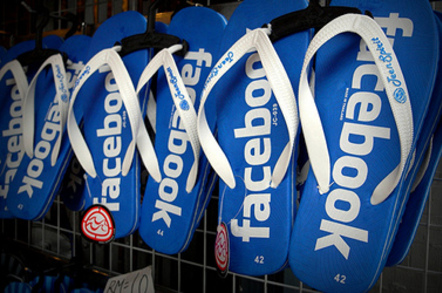 Facebook has bought Monoidics, a UK-based firm that develops software that checks other software for bugs. Financial terms of the deal, announced Thursday and subject to unspecified closing conditions, were undisclosed.
The Mark Zuckerberg-led social network plans to incorporate Monoidics' formal verification and analysis technology within its mobile development process. Monoidics developers will be upping sticks to move into Facebook's London office.
Philip Su, a senior member of Facebook's London engineering team, posted an announcement of the acquisition on (where else) his Facebook timeline here.
Monoidics, which opened up its business in 2009, posted its take on the acquisition on its blog here. The startup has already adopted the argot of its social networking master, not least by emphasising the importance of moving fast and breaking trying new things.
"When we met members of Facebook's engineering team, we realized how much we have in common: a relentless focus on quality, a desire to move fast and try new things, and a passion for making an impact," the Monoidics team said. "Right away we knew this was our chance to take what we've built to the next level. Joining the Facebook team opens up a world of new opportunity for our technology and for our individual and collective scientific expertise." ®
Sponsored: What next after Netezza?